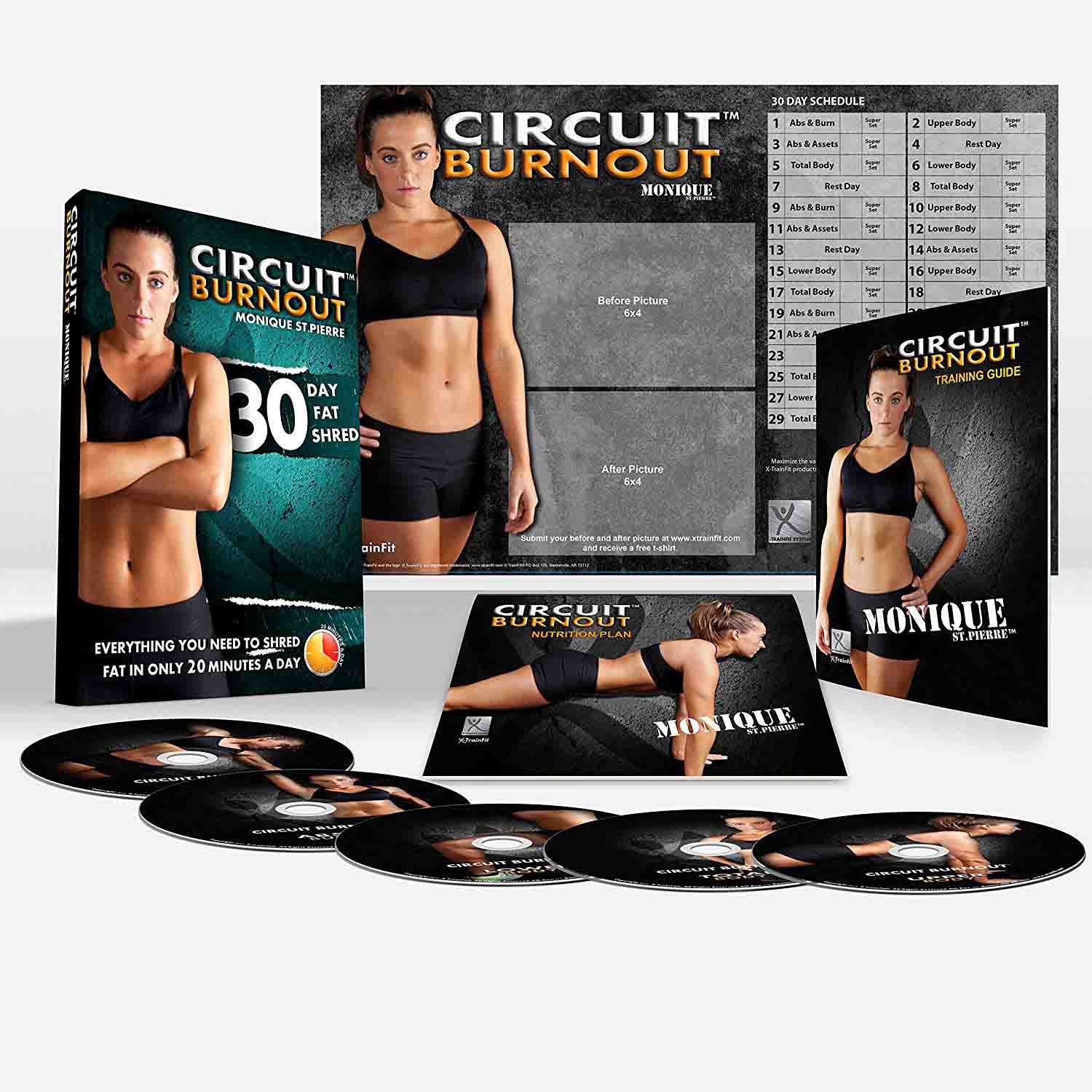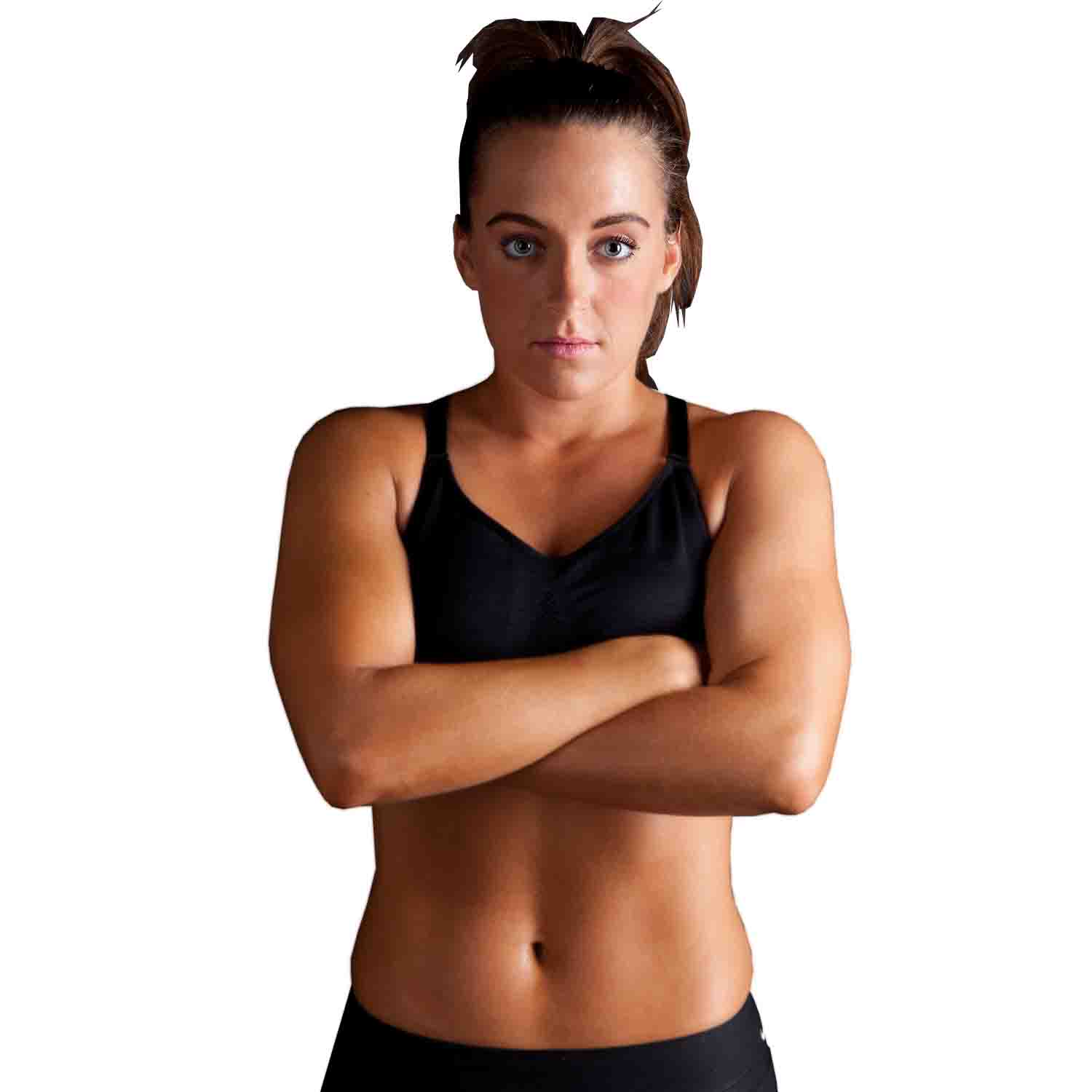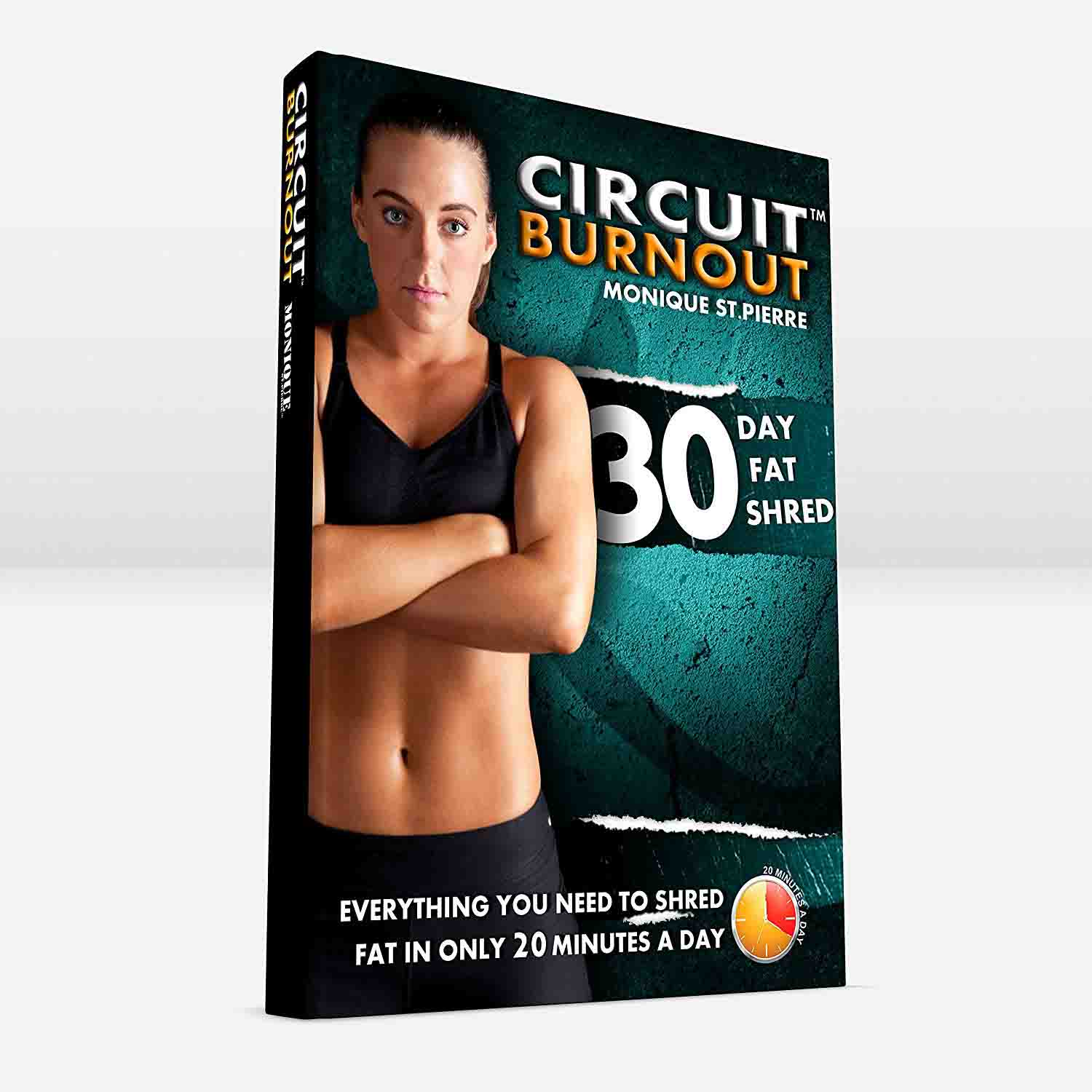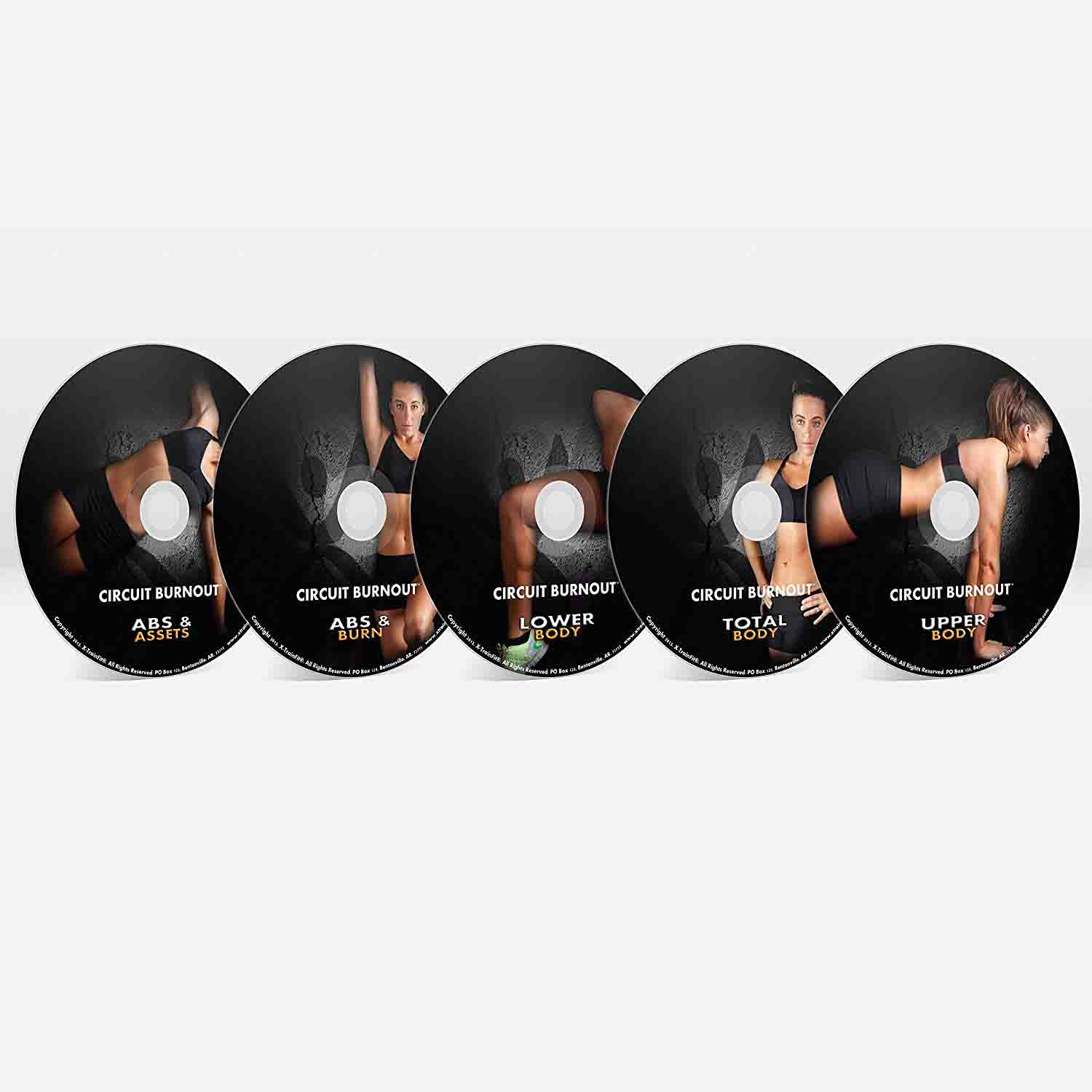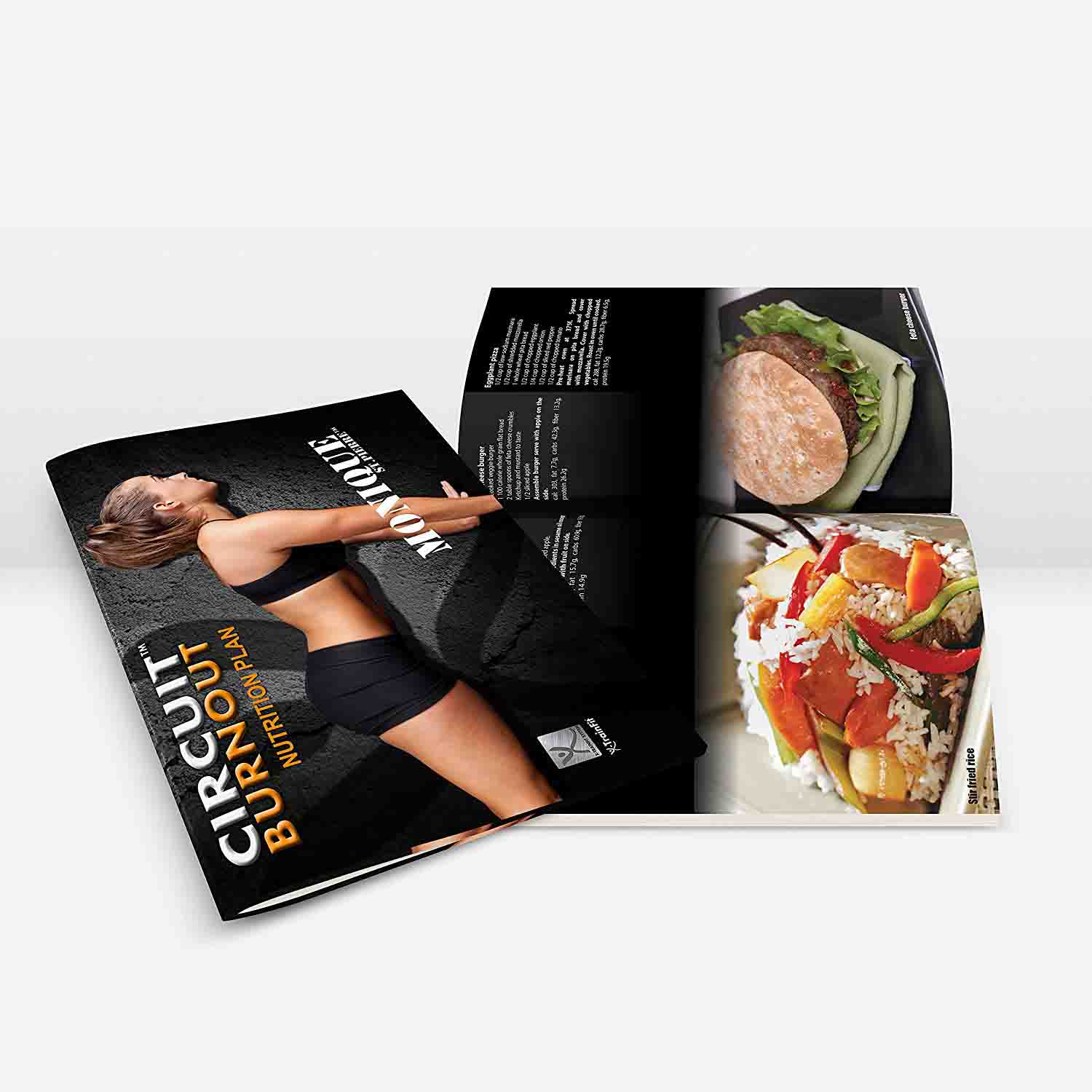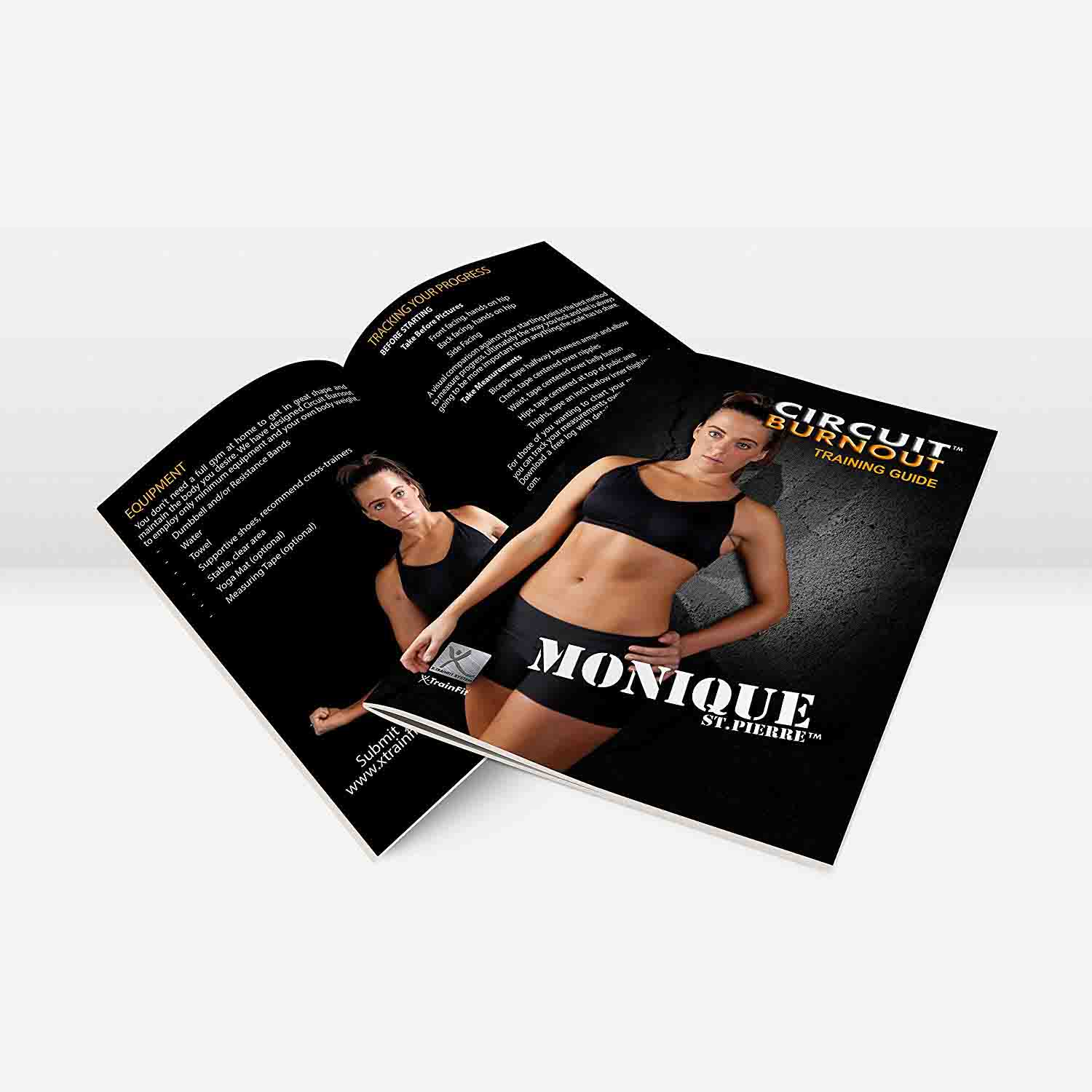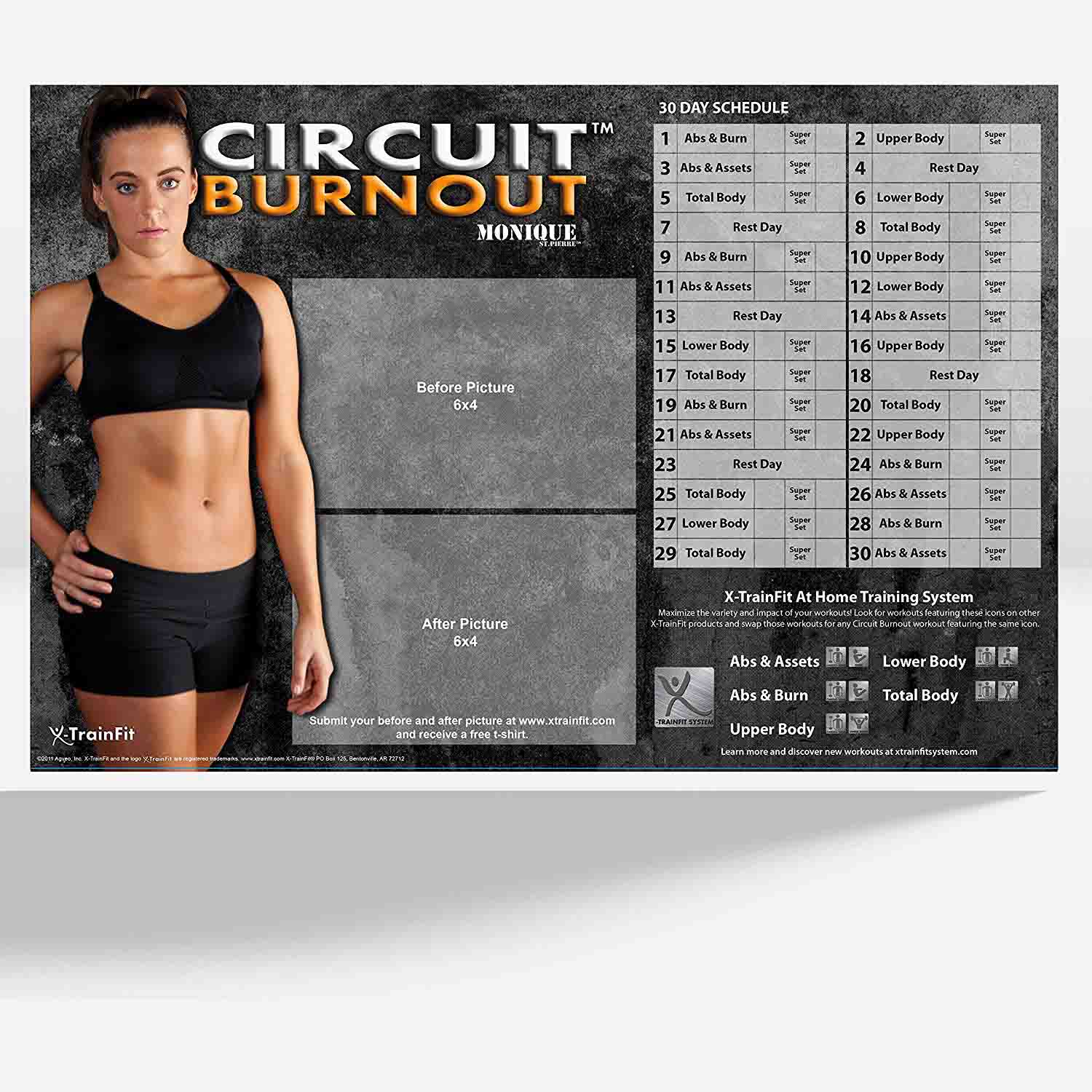 Circuit Burnout
---
LOSE WEIGHT AT HOME WITH MONIQUE ST.PIERRE
Looking to scorch fat but have limited time each day? Then this is the set for you! Monique St.Pierre and X-TrainFit bring you a high energy and up-tempo full body workout that shreds fat while toning muscle in only 20 minutes a day.
The pyramid approach keeps you moving with cardio and toning sets while showing a variety of intensity levels. Work through multiple moves for 5 minutes, rest for 1 minute, sweat and tone for 4 minutes, rest for 1, shred it for 3 more minutes, rest for 1, push through 2 minutes, rest for 1 more then finish strong in the final 1 minute set!
5 WORKOUTS ON 5 DVDS
Abs and Assets - Chisel your entire midsection and glutes with this killer workout.
Upper Body - Effective use of cardio moves and upper body toning will burn fat while toning everything from the belly button up.
Lower Body - Lunge, kick, squat and more to get the lower body you have been wanting.
Total Body - Monique will work every inch of your body in this intense workout.
Abs and Burn - This cardiovascular routine is a fast paced, no nonsense, full body fat burner.
SUPER SETS
If you think you can handle it or you are just a cardio-fanatic, well we have you covered. Each DVD includes a bonus Super Set designed to give you an added calorie burn at the end of each workout. Give us 5 more minutes and we will grant you bonus pounds shredded!
TRAINING AND NUTRITION GUIDE
The included guide guide will help maximize your workouts and fat loss by providing guidance and recipes designed to fuel your workouts and lose the fat. Combine this with the Training Calendar provided and your results are guaranteed!
Requires: Dumbbells or Resistance band and stability ball (not included)