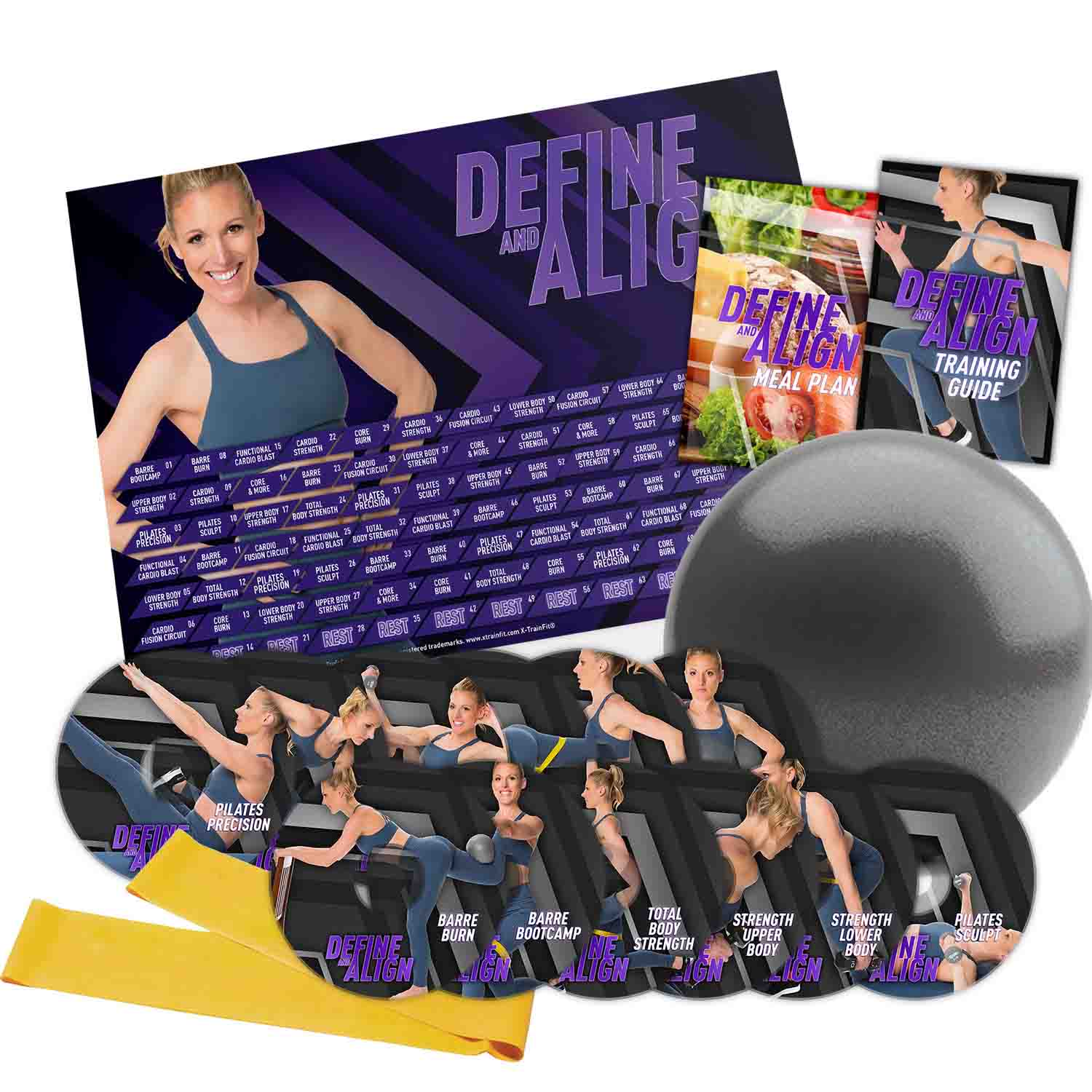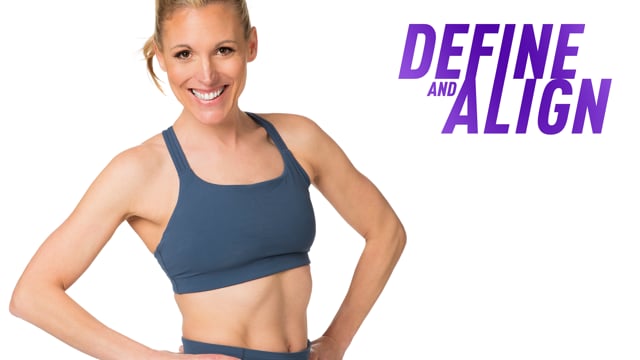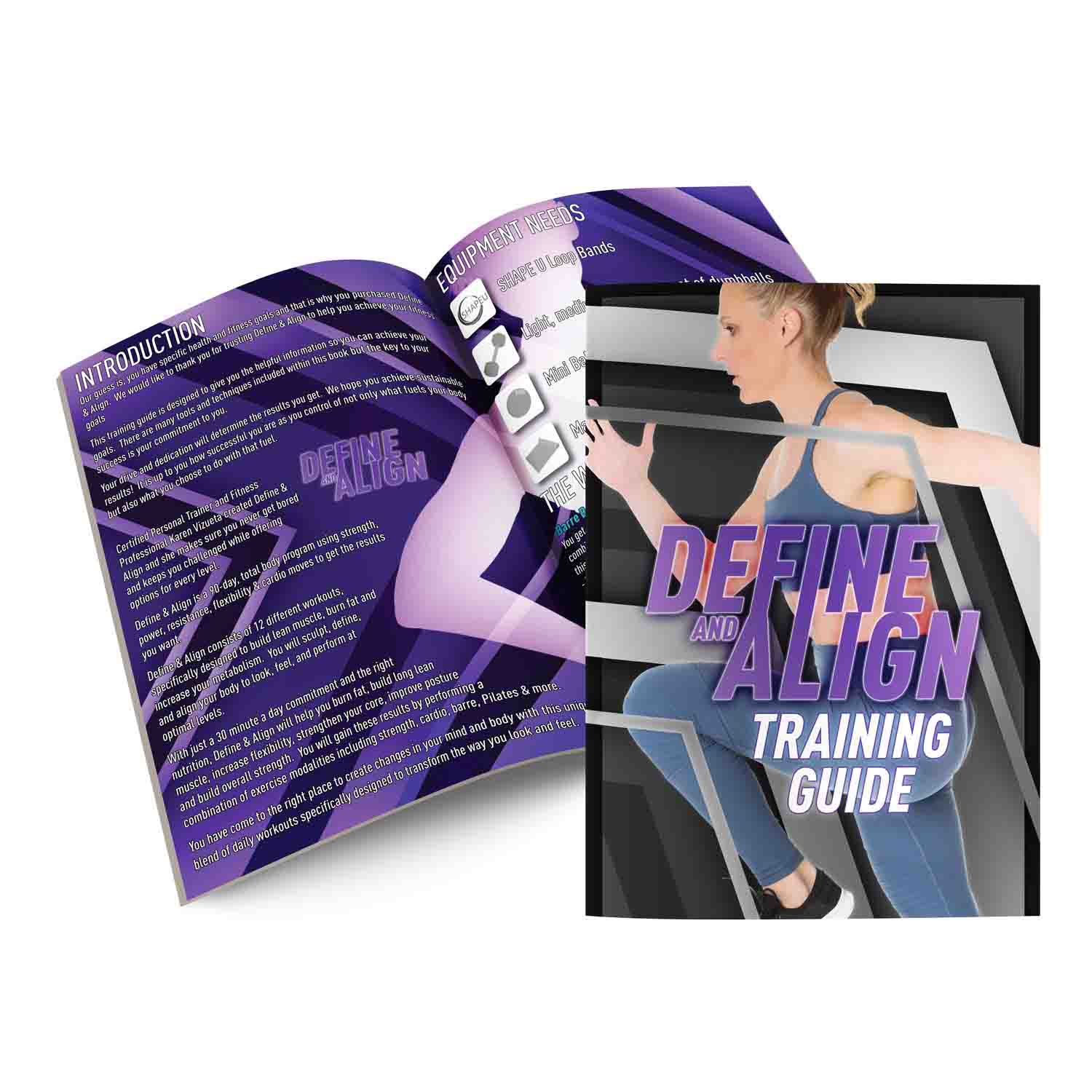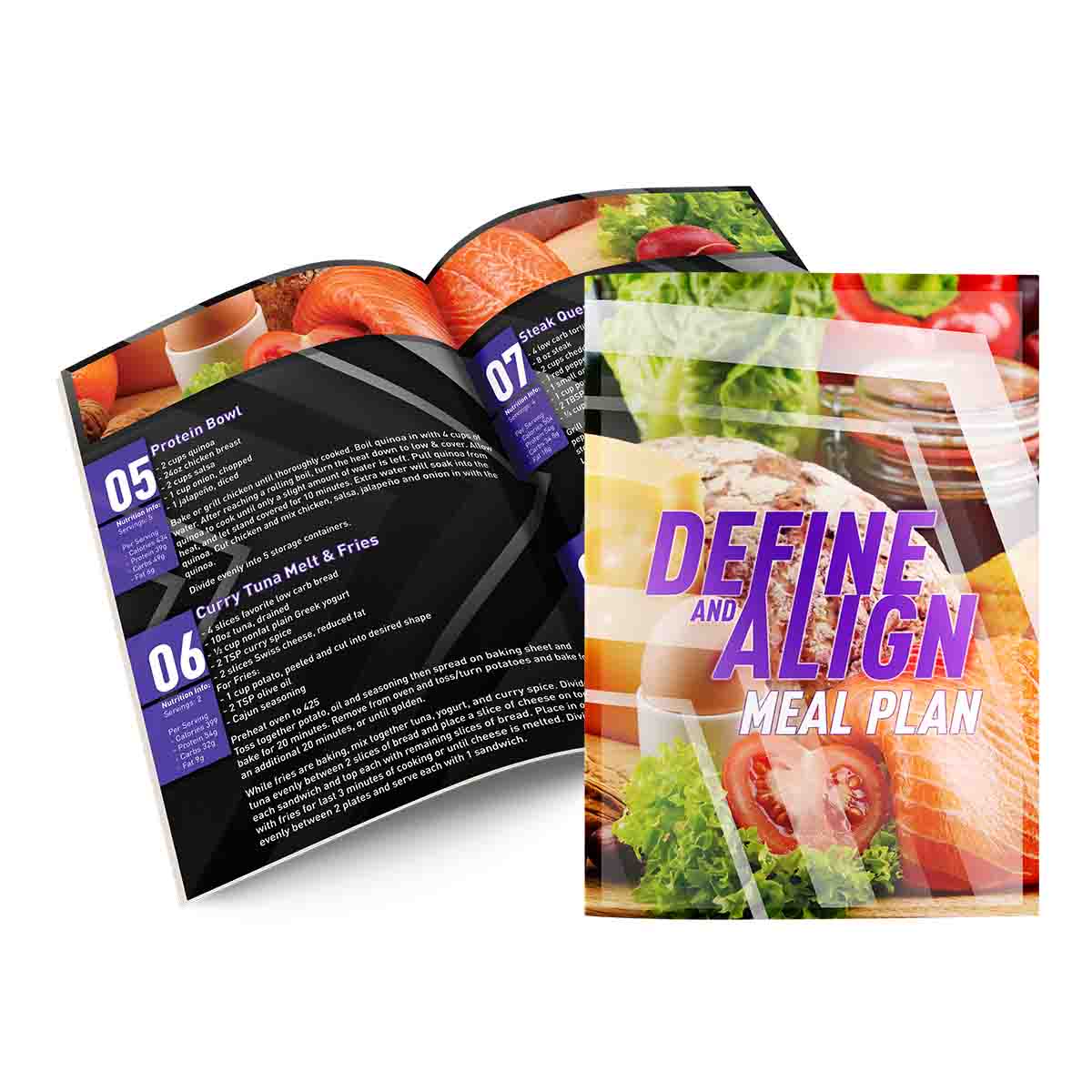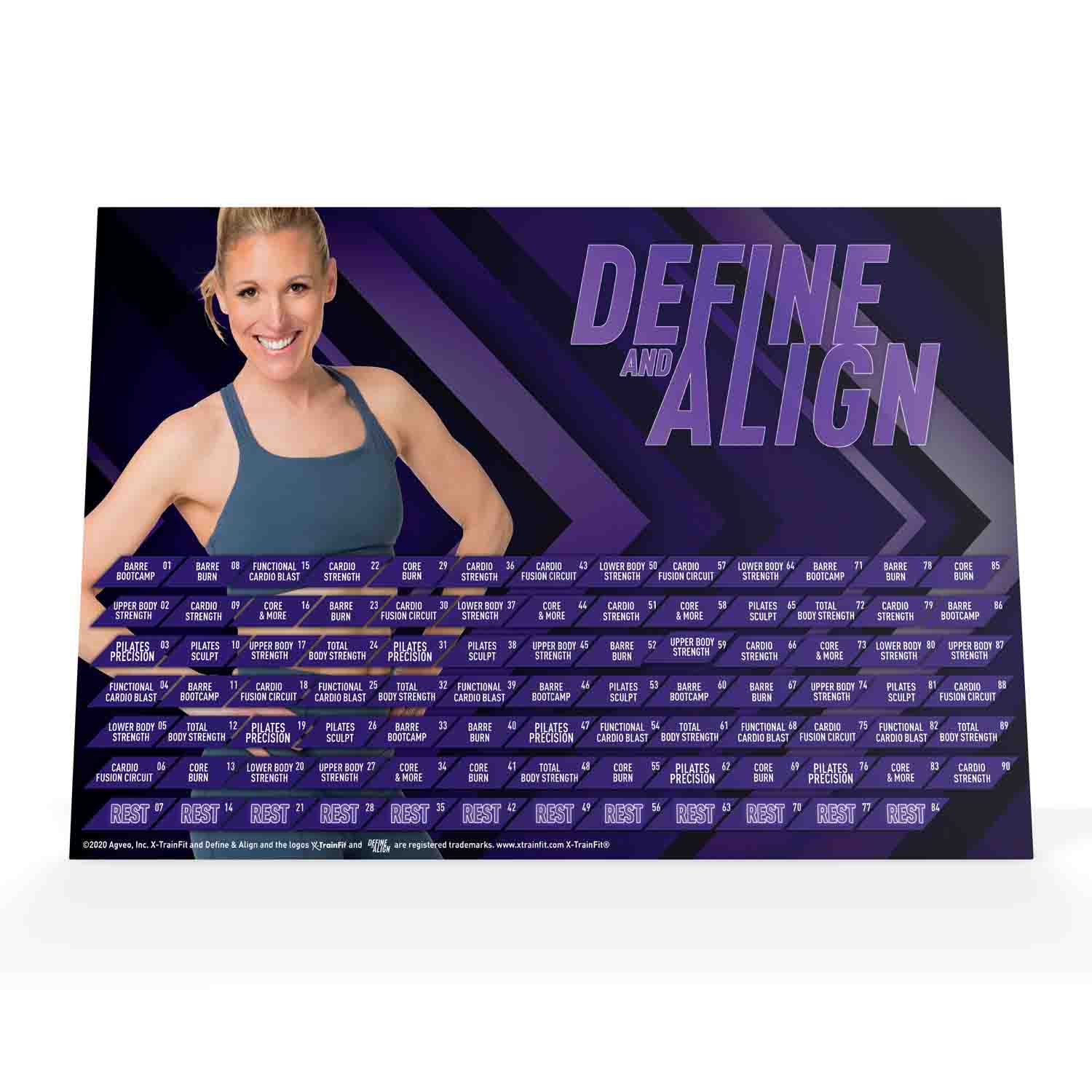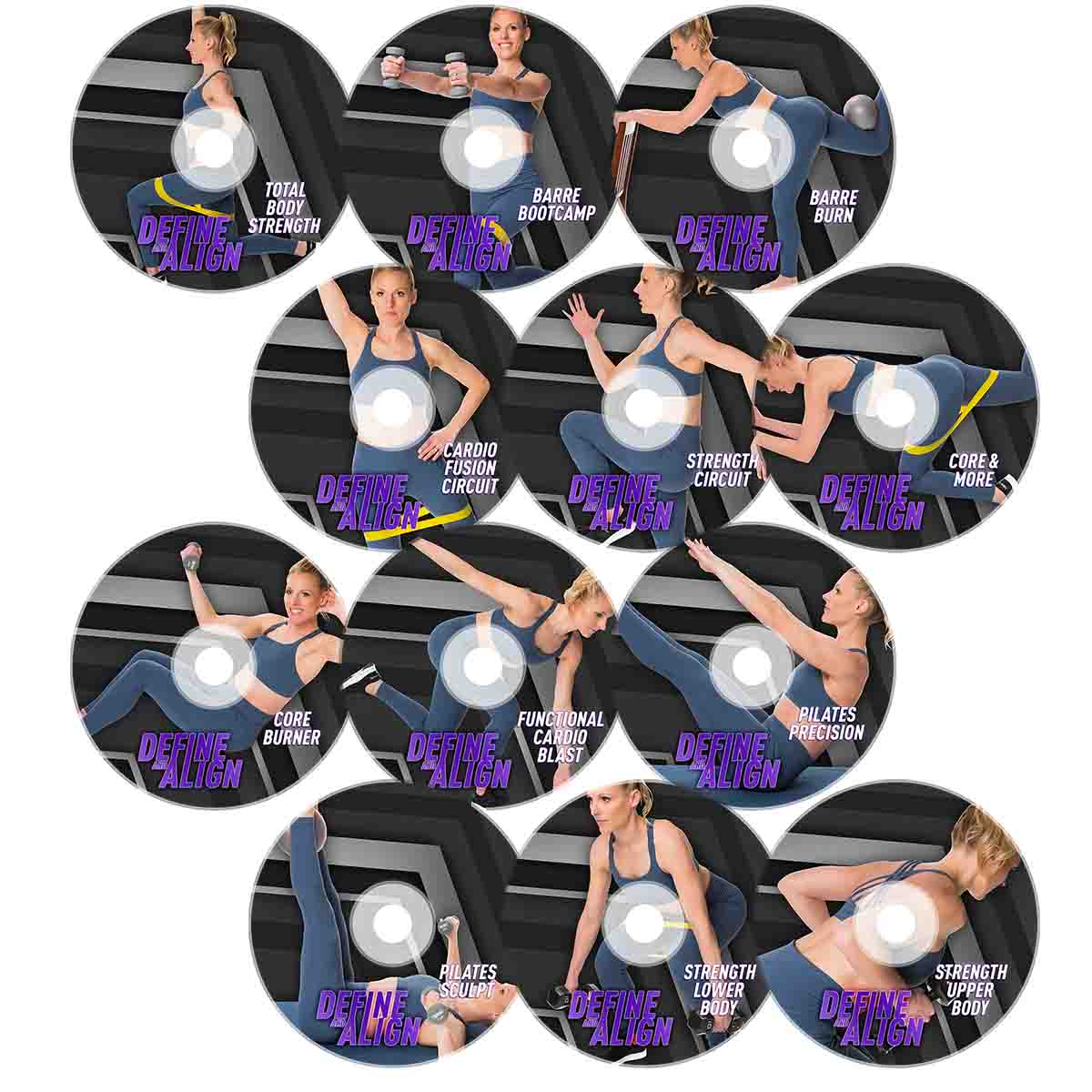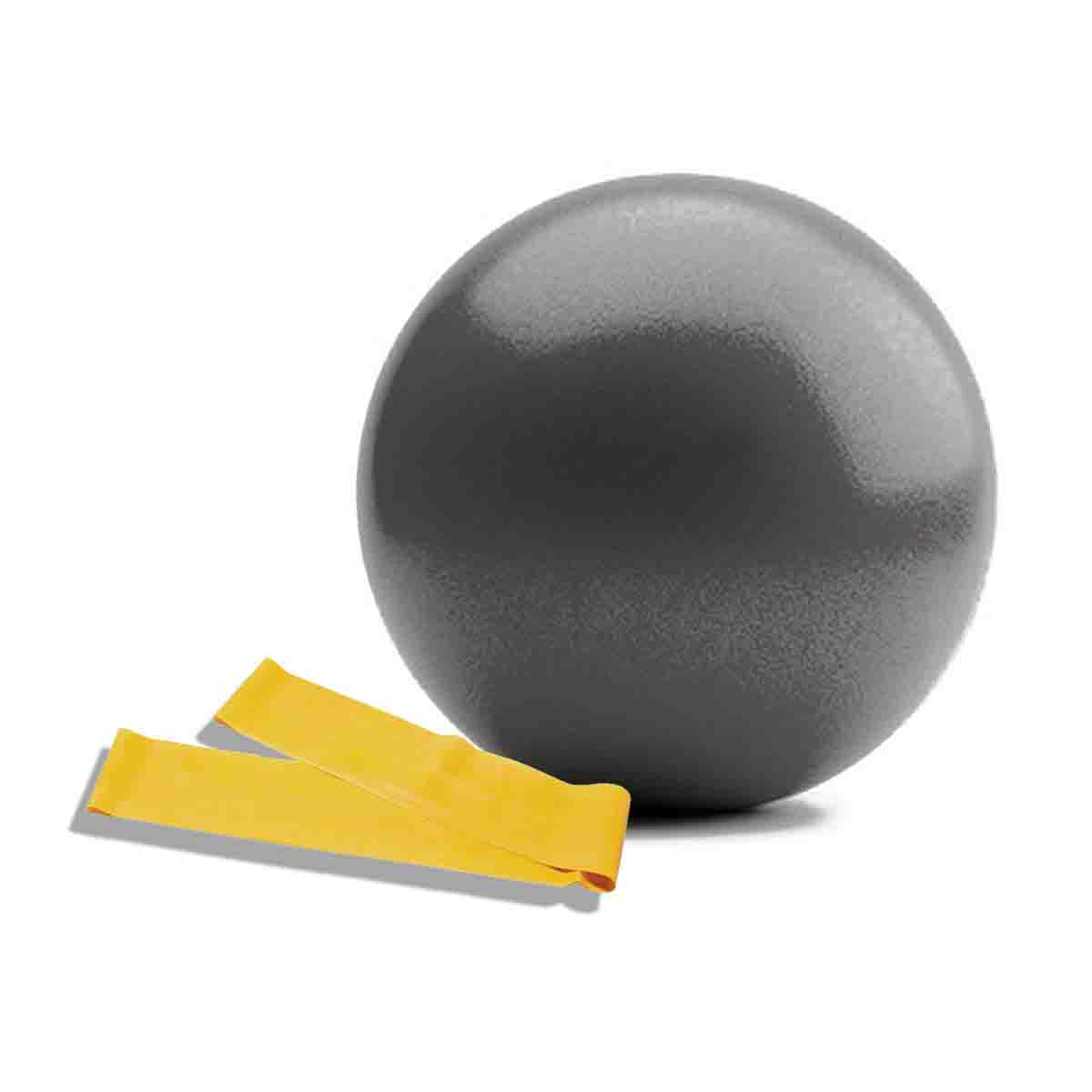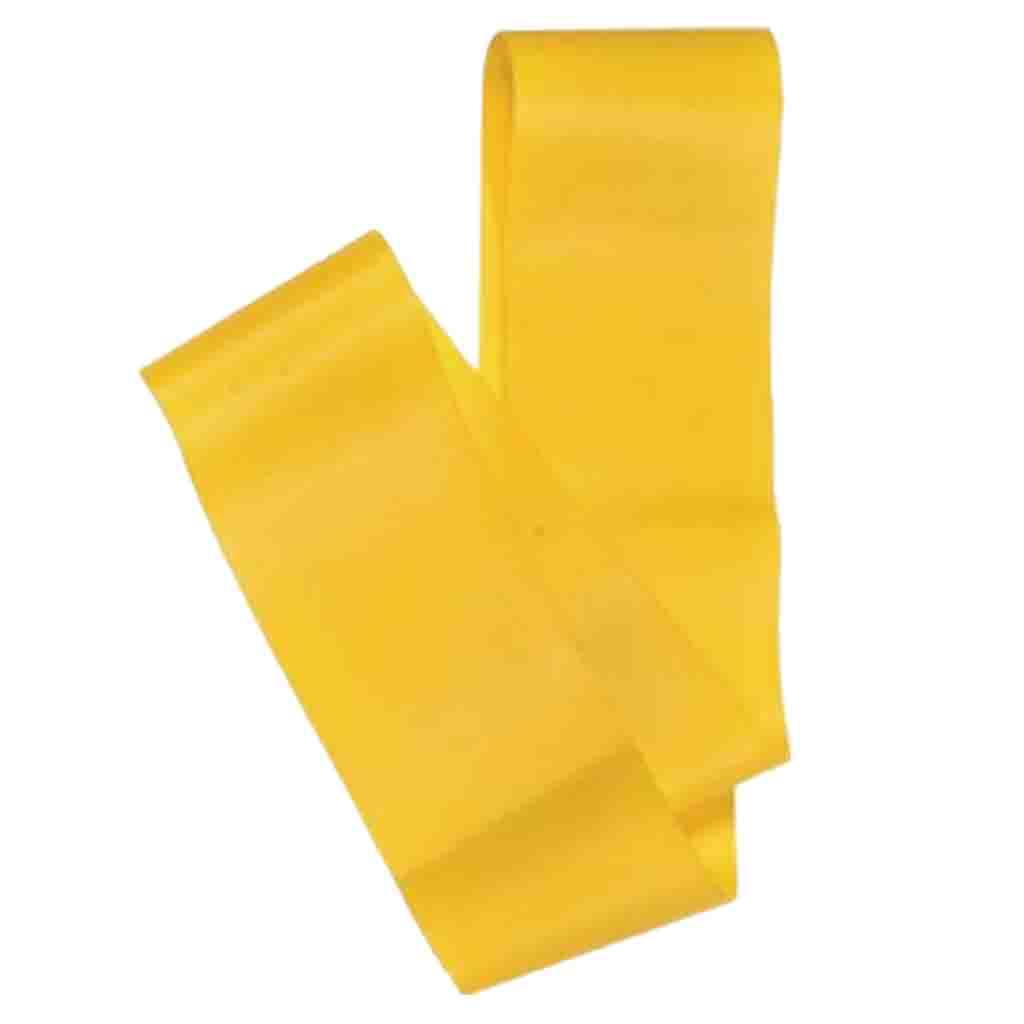 DEFINE & ALIGN
---
Define & Align is a 90-day, total-body program, using strength, power, resistance, flexibility& cardio moves to help you shed unwanted pounds, while you tone, and tighten.
Define and Align consists of twelve unique workouts, specifically calibrated to build lean muscle, burn fat and increase your metabolism.
Get in amazing shape, in only 30-minutes a day!