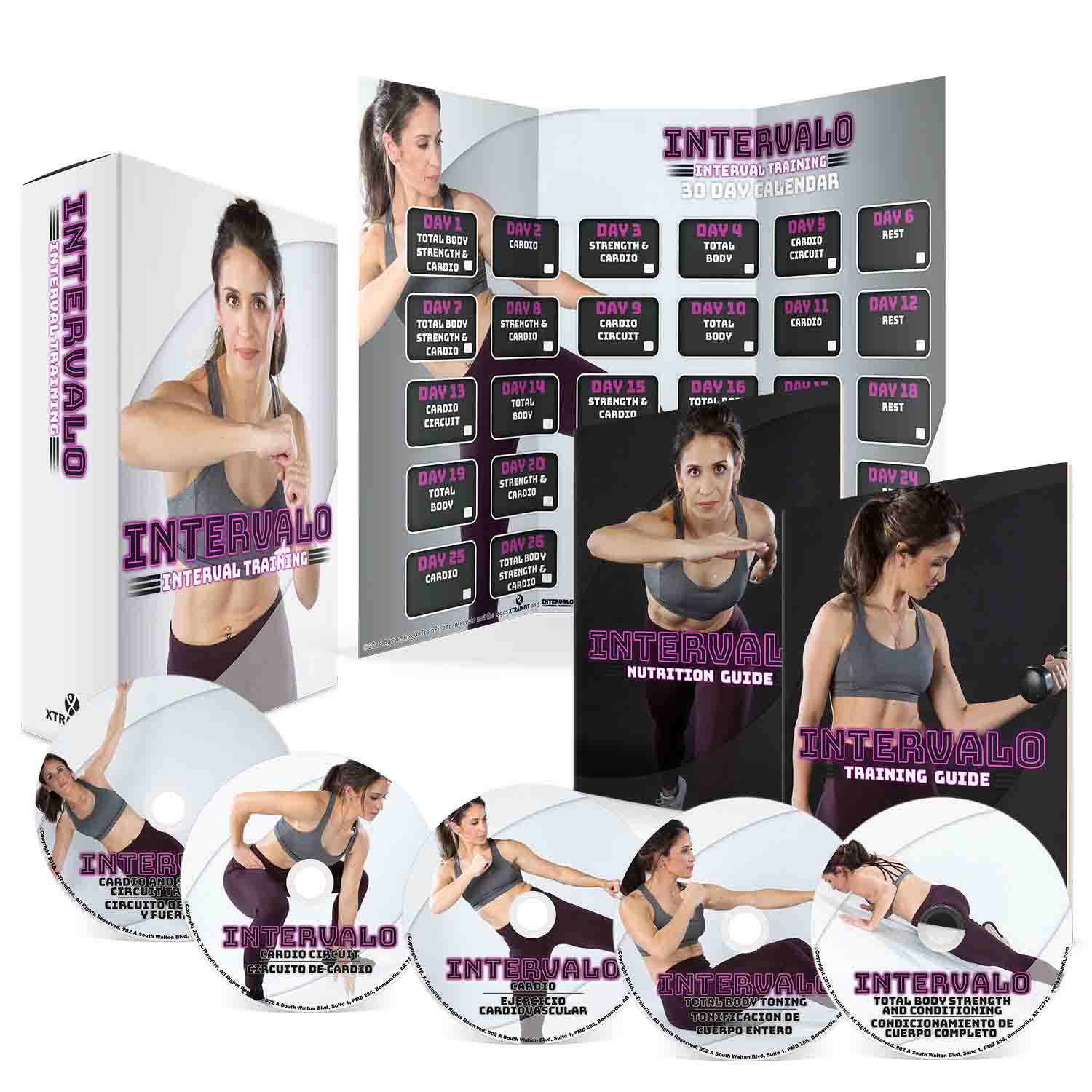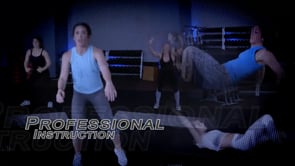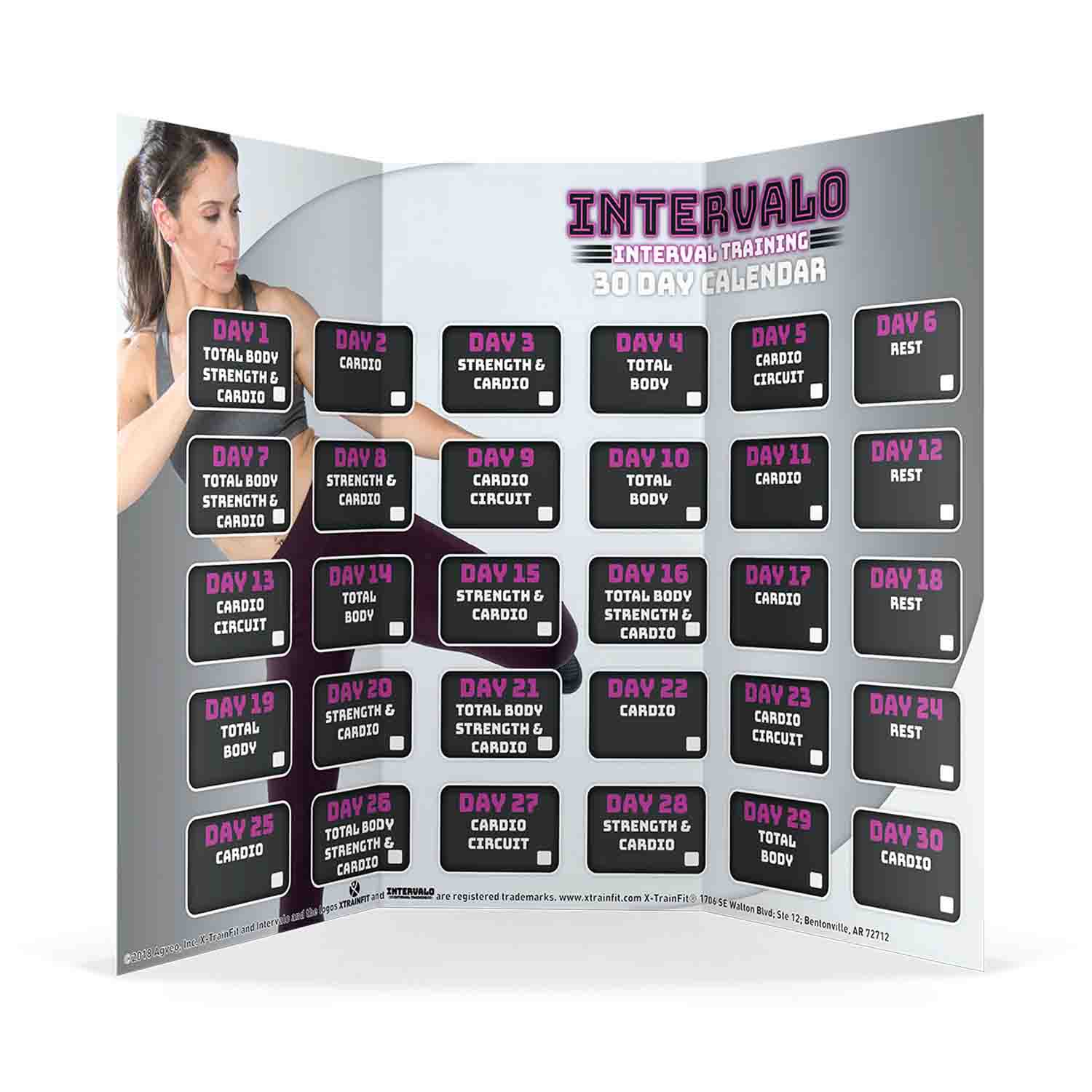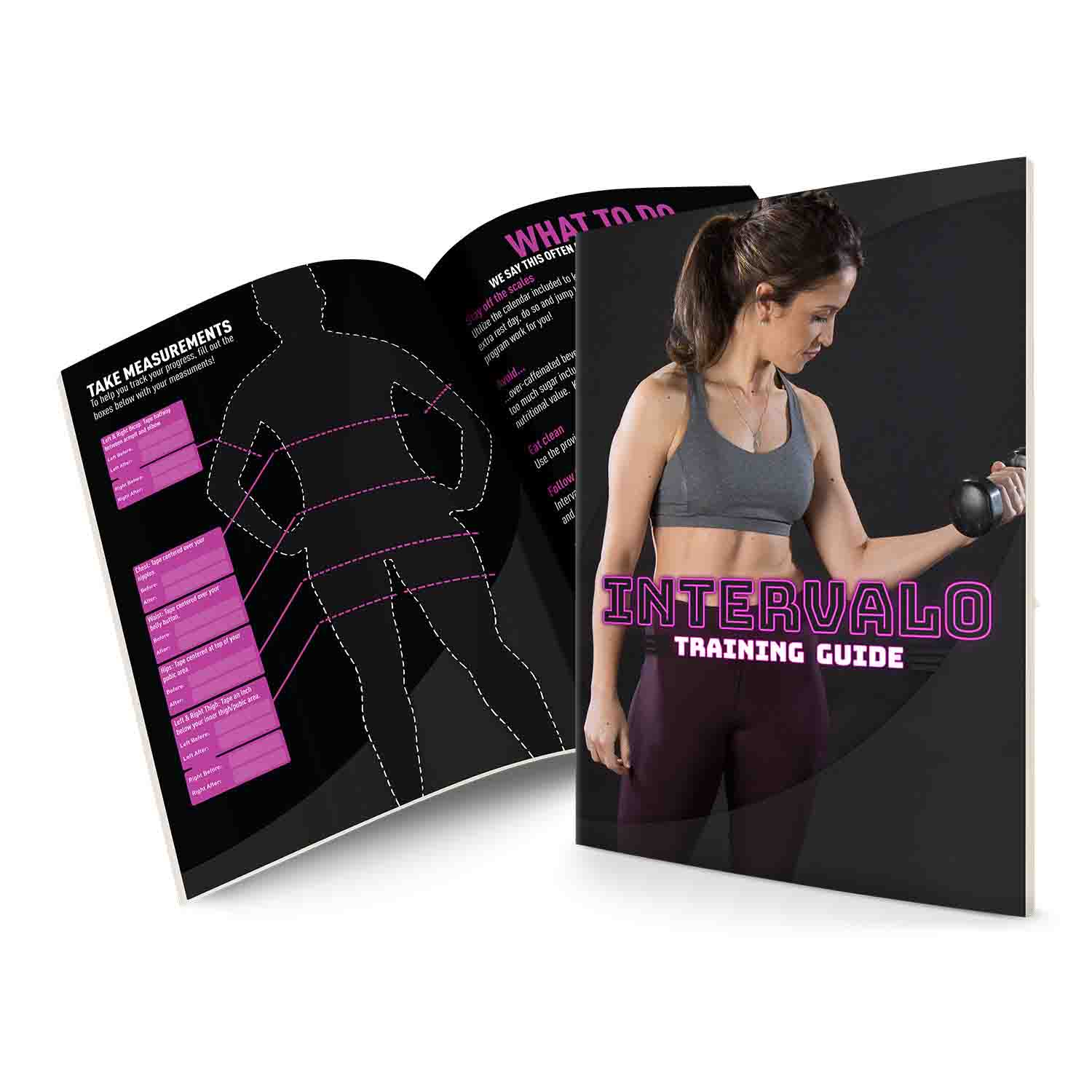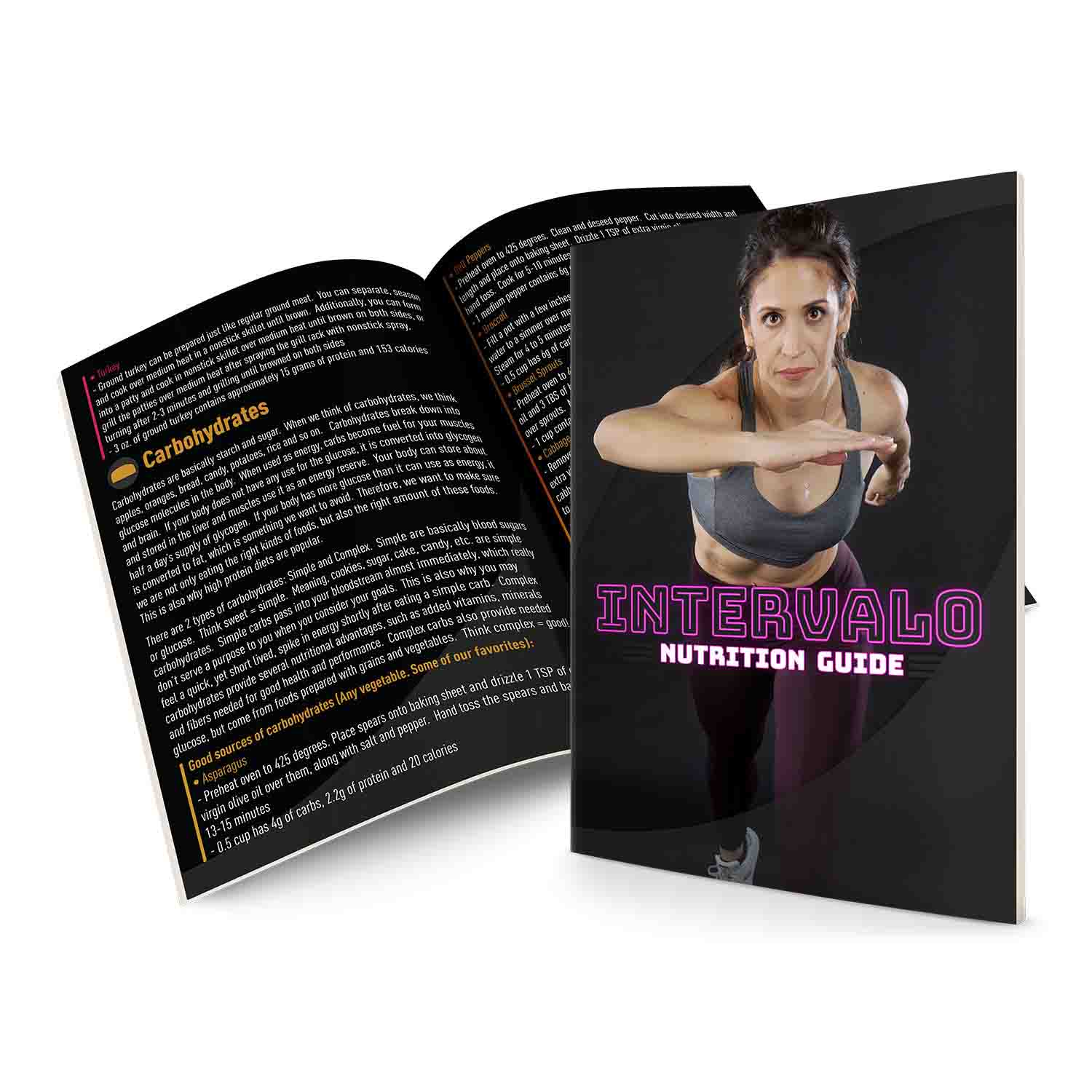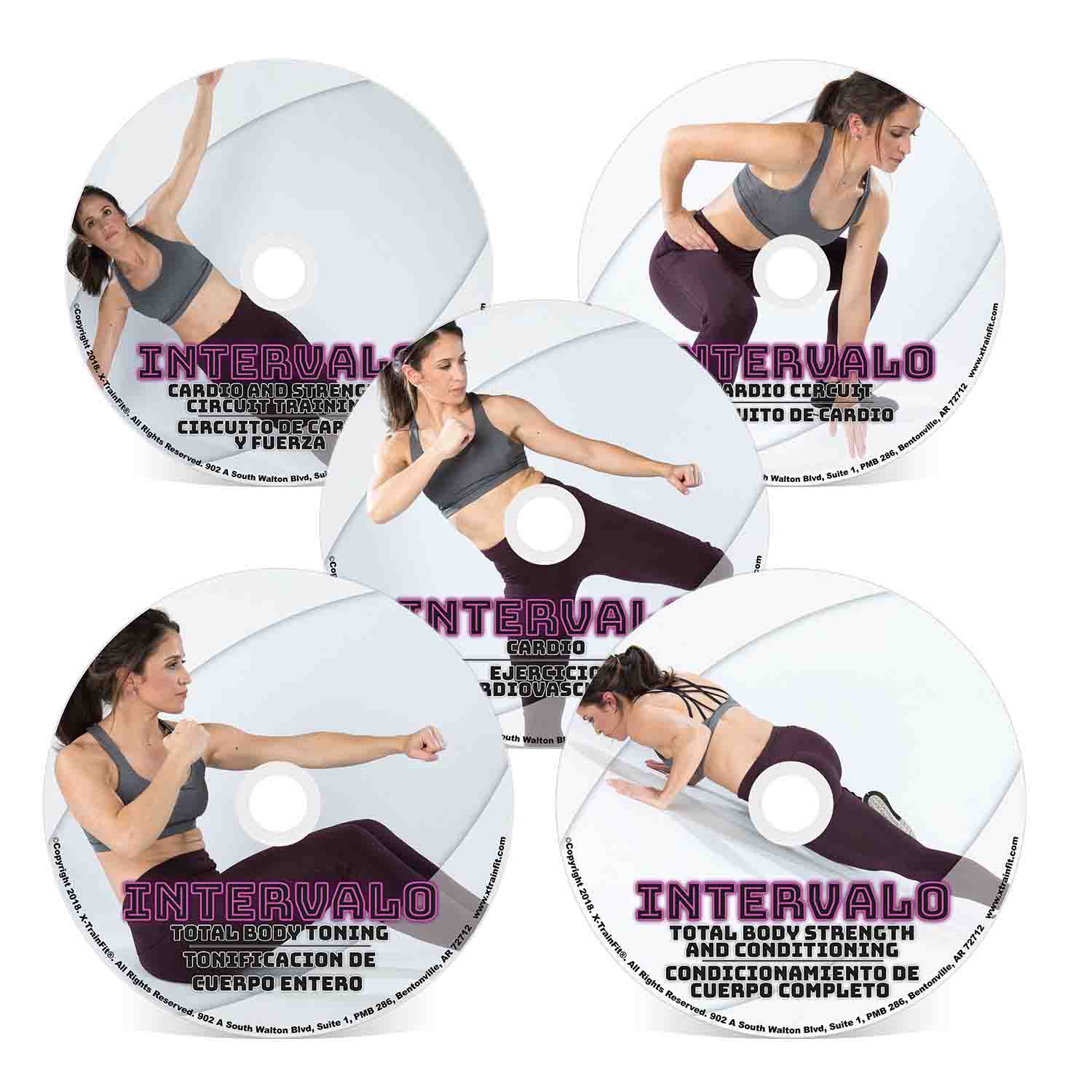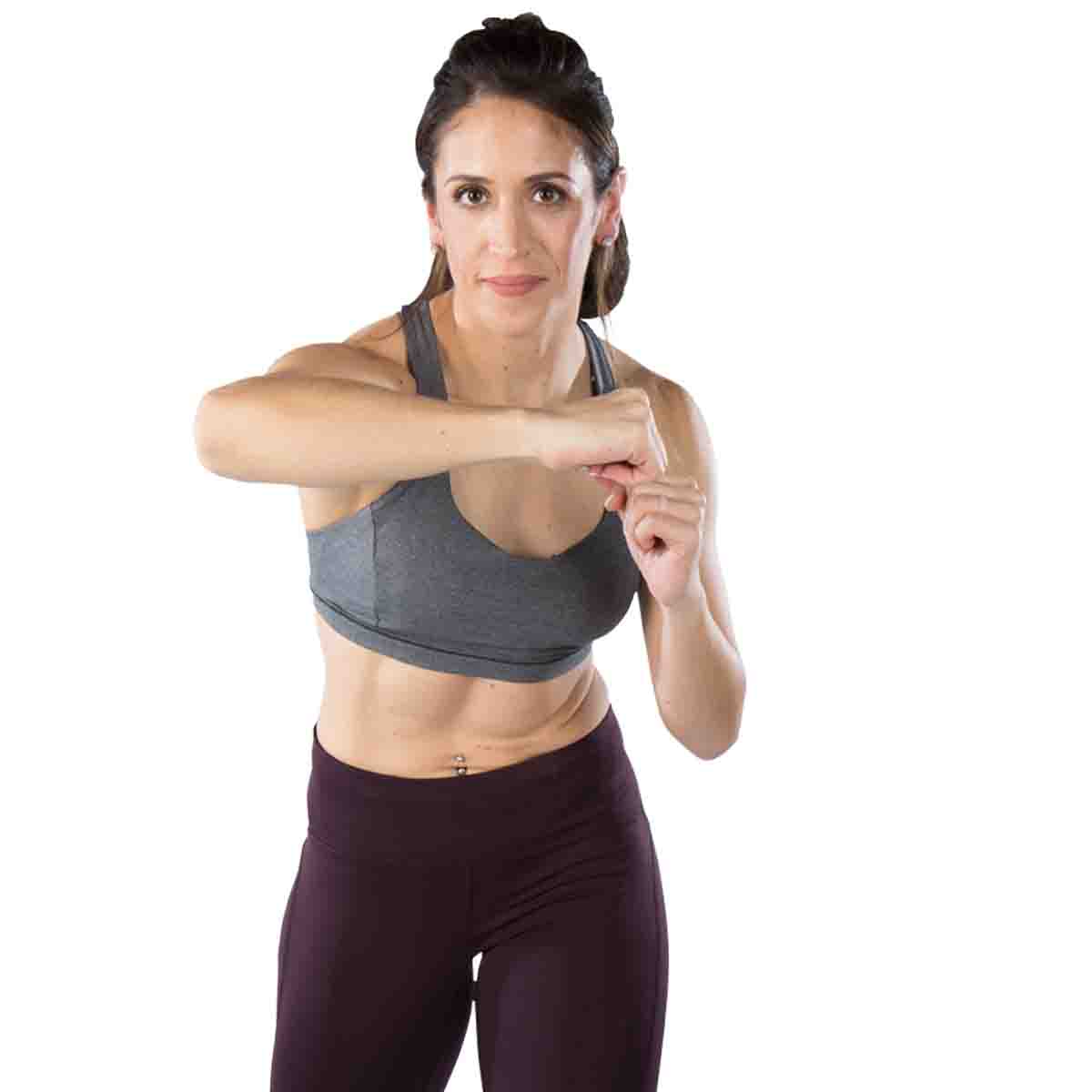 INTERVALO
---
Scorch fat and build lean muscle with Intervalo and Zoe.
Give Zoe about 30 minutes a day for 30 days, and she'll deliver an intense workout that is sure to yield amazing results.
Following the Training and Nutrition Plan included to maximize your efforts and get in the best shape of your life.
5 complete workouts on DVD
Total Body Strength & Conditioning 33:05 – This workout hits the body from head to toe. No muscle is left untouched as we tone and tighten the entire body while also burning fat with some cardio drills.
Total Body Toning 37:58 – We are working on building definition and strength throughout the arms, legs, and core in this workout. Get ready to build lean muscle and challenge the entire body with the exercises in this workout.
Cardio Circuit 35:07 – Get ready to melt the fat while targeting major muscle groups in this circuit workout. You will get your metabolism amped while being challenged as you build serious muscle strength and overall endurance.
Cardio 39:04 – This sweat-inducing workout will get the heart rate elevated and help you get serious cardiovascular strength. You will burn calories while gaining endurance in this great workout.
Cardio & Strength Training 34:45 – This workout is exactly what the title says – a few cardio drills to help with your cardiovascular training and a few strength exercises to gain lean muscle mass.
Training Tools Included:
Nutrition Guide - The key to unlocking results in INTERVAL is nutrition. Nutritional management is the most challenging aspect of most programs for many people. The Intervalo Nutrition Plan is designed to ensure you provide your body with the fuel it needs to achieve amazing results without going hungry or becoming bored.
Training Guide - The guide provides additional insight into the program and the challenges you will face over the next 30 days. Follow the guidance and tips provided to maximize results and achieve your goals.
Training Calendar - The large training calendar can be mounted on a wall in the bathroom, closet, or anywhere else easily accessible. The training schedule outlined on the calendar is designed to guide your workouts over the 30-day program to maximize results and avoid plateaus in performance that can frustrate participants in many programs. The schedule of workouts is designed to keep your body guessing as we tear it down and build it back up during the transformation process.
Equipment Needs: Light, Medium, and Heavy set of Dumbbells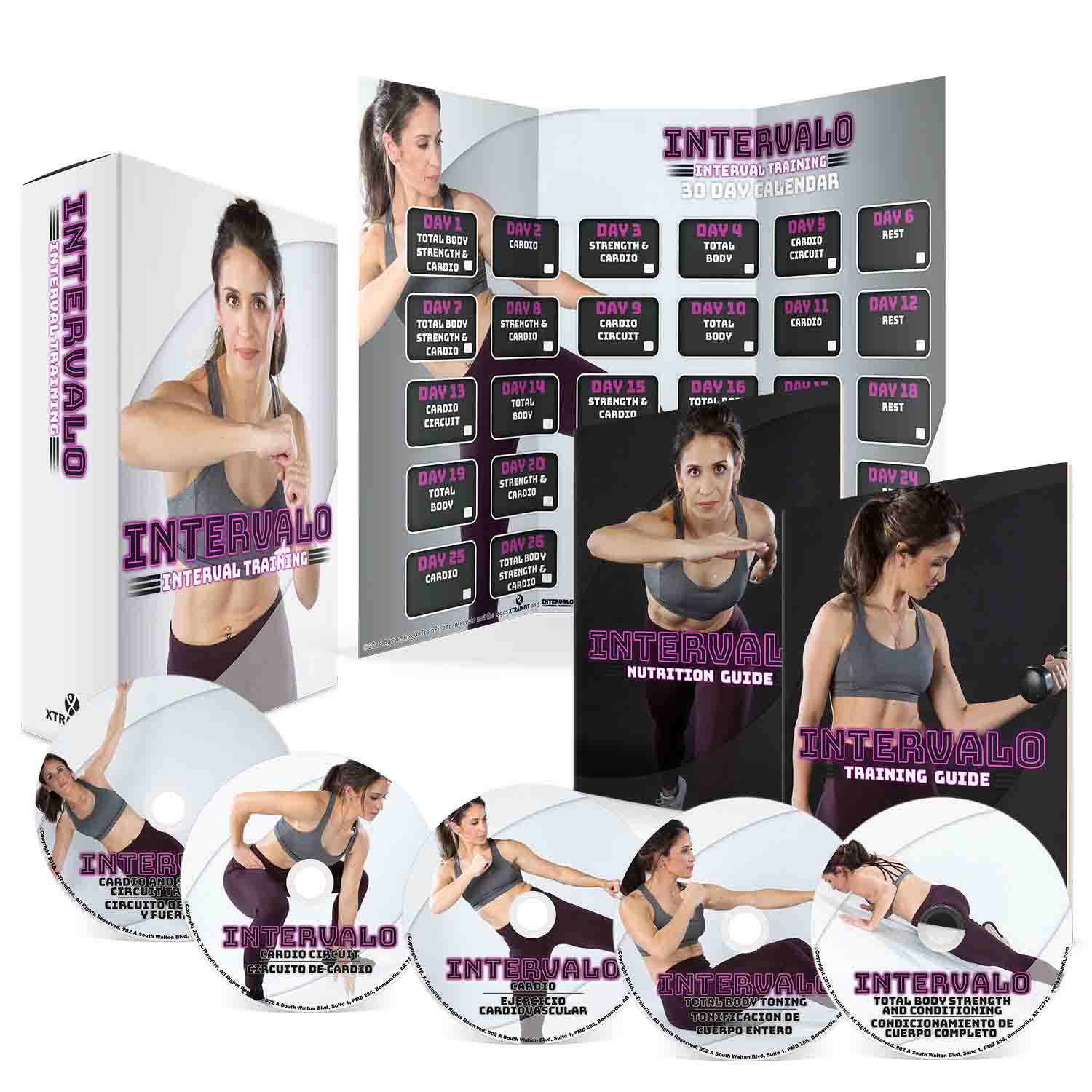 INTERVALO
Sale price

$ 24.96
Regular price

$ 39.99
(/)