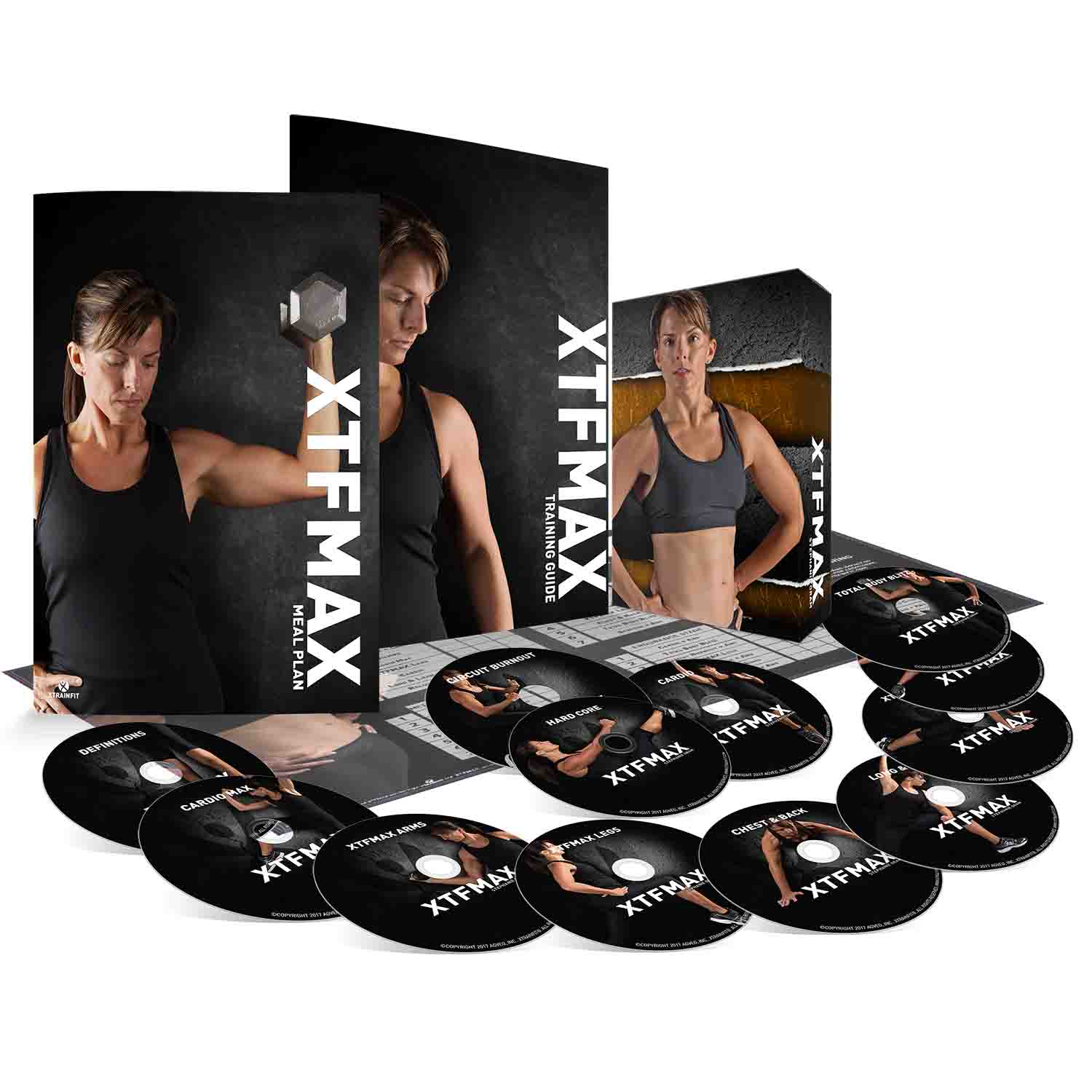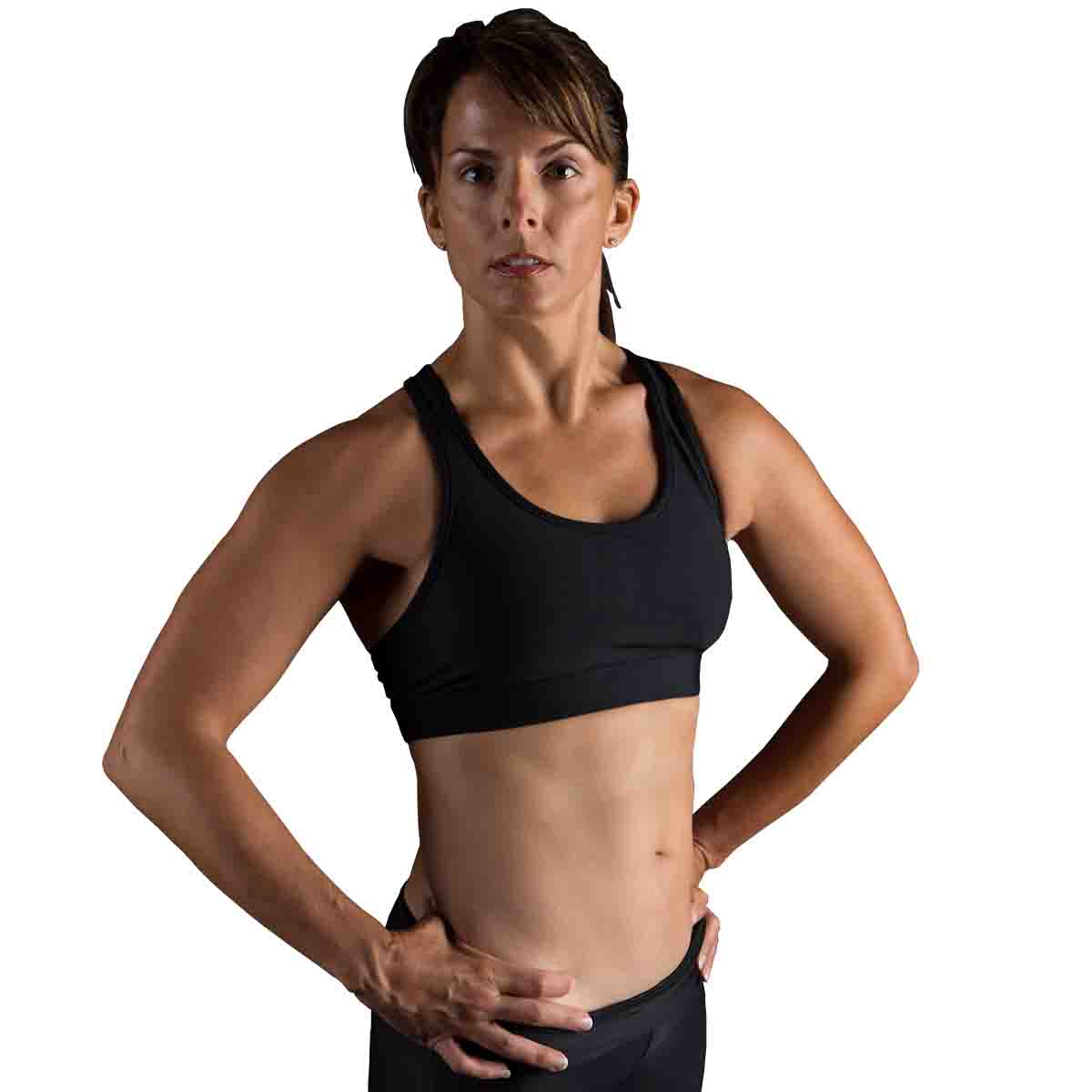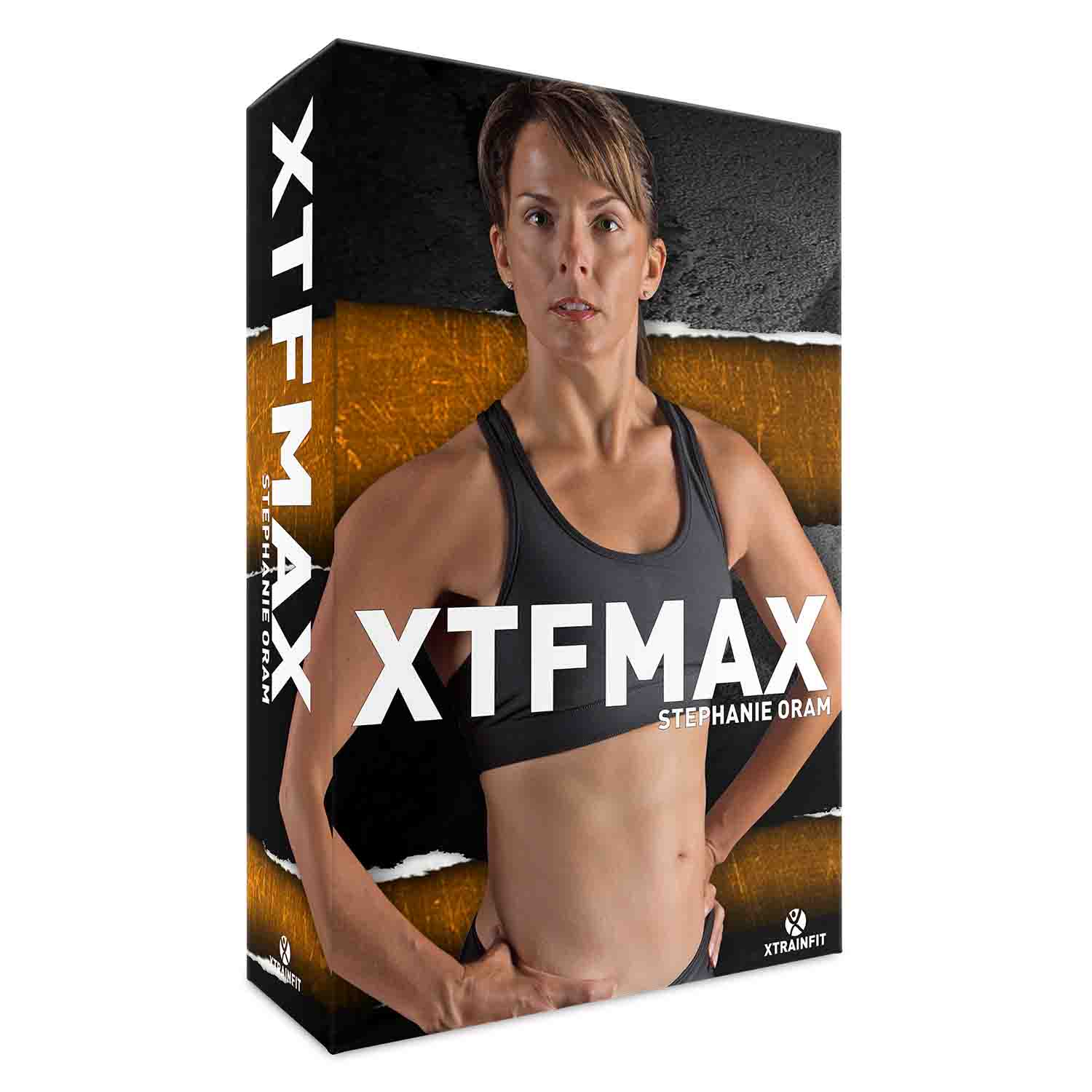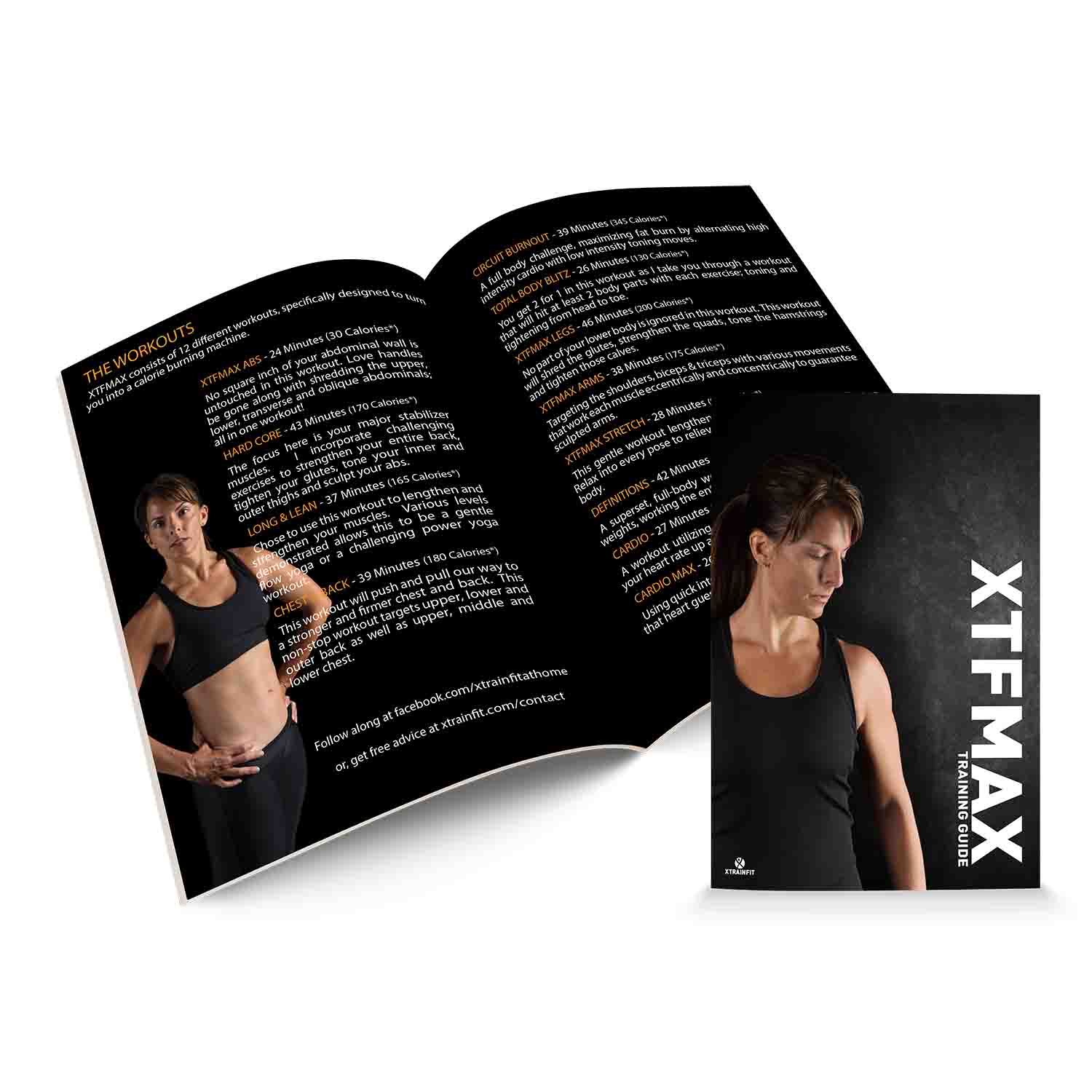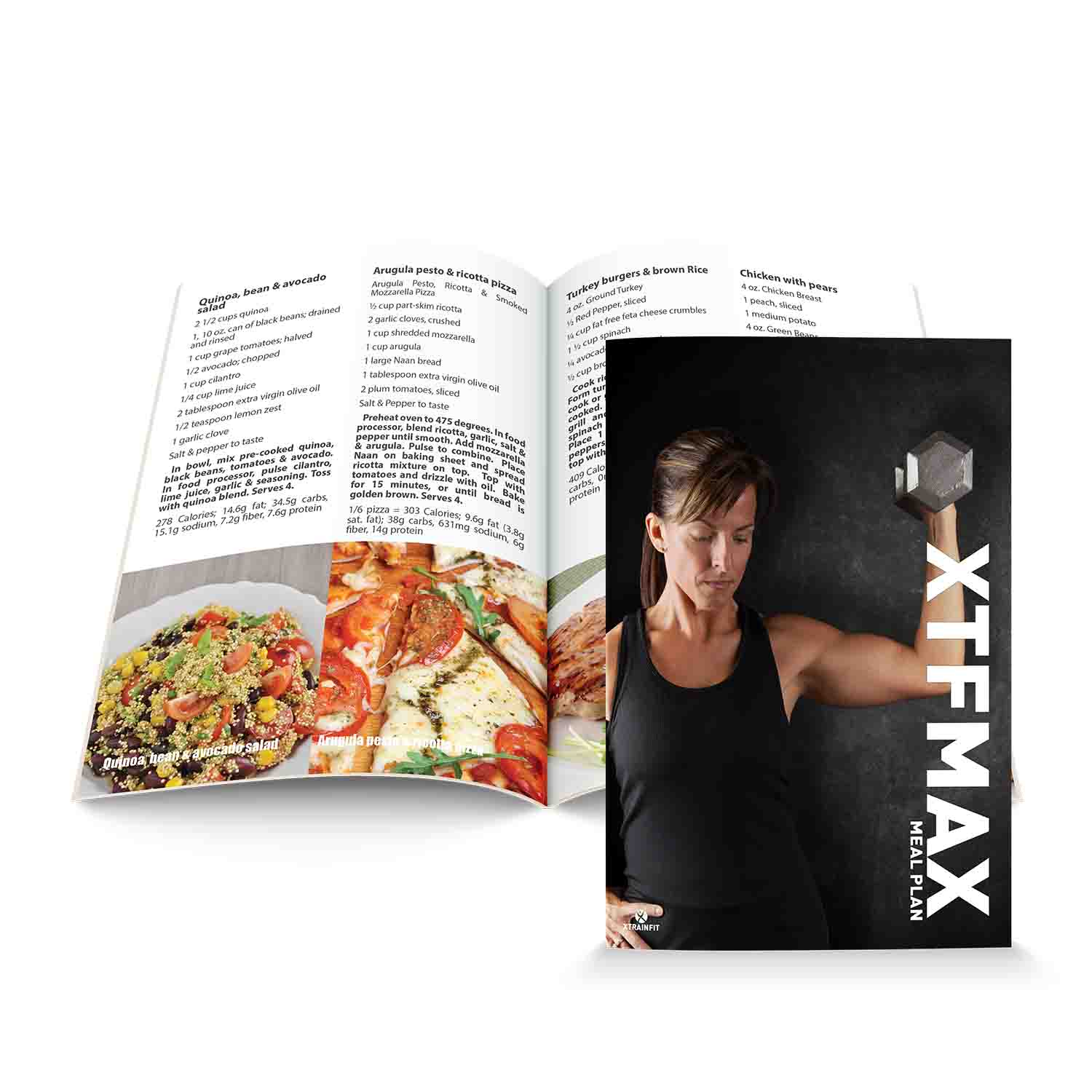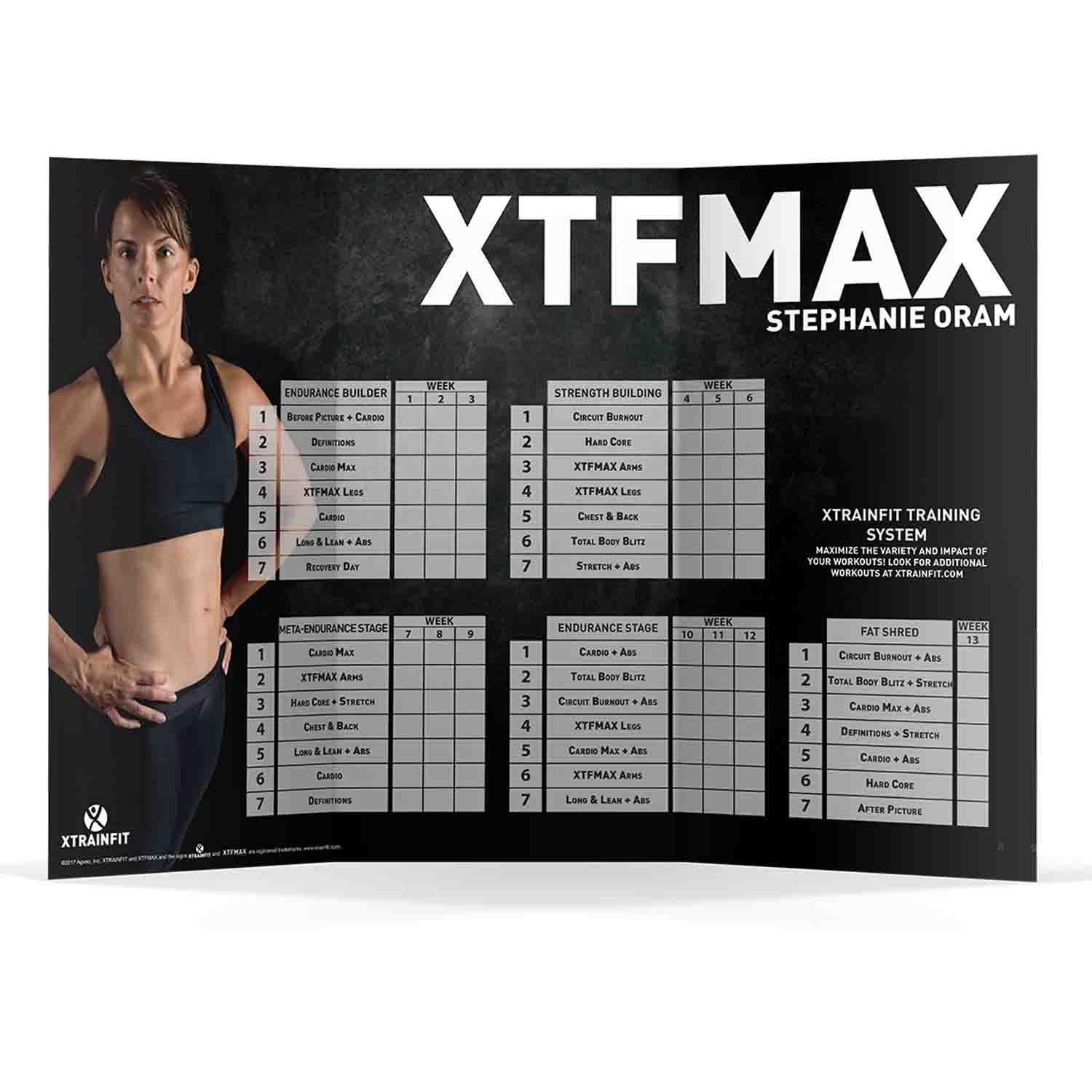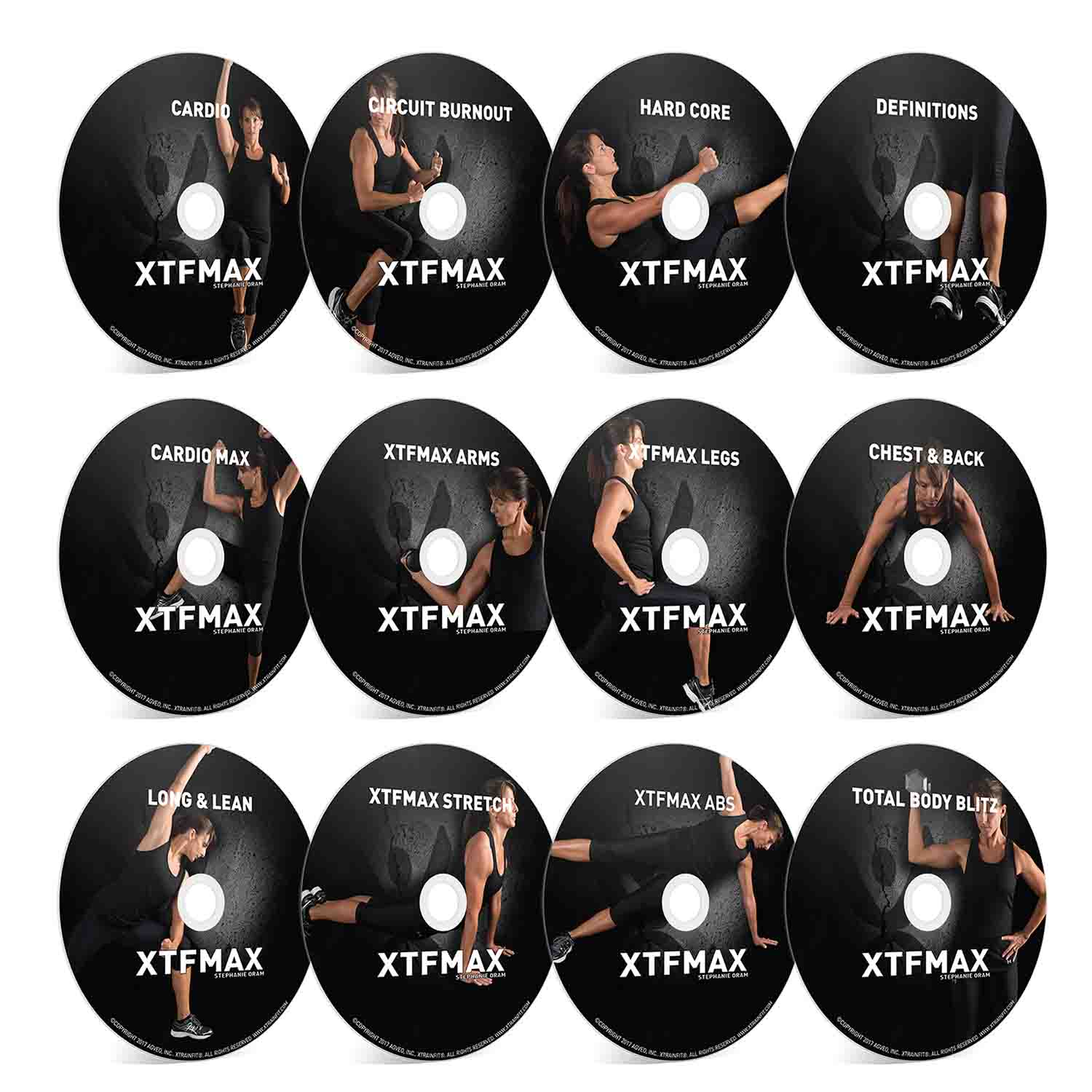 XTFMAX
---
Get in the best shape of your life with XTFMAX!

If you want to melt away fat, build lean muscle and get serious about your fitness, then join Stephanie Oram in XTFMAX. XTFMAX includes 12 workouts designed to shred fat and build long lean muscle.
Each workout demonstrates 4 different workout levels so regardless if you are a beginner or ready to take it to the next level athletically, this workout is for you.
Not only do you get 12 different workouts, also included is a complete training guide, planning calendar and nutrition plan. Only dumbbells or resistance bands are needed to get in the best shape of your life.

Cardio, 26 Mins - Fat shredding, heart-pounding workout
Circuit Burnout, 39 Mins - Fat melting cardio & toning routine
Hard Core, 43 Mins - Ripped midsection and strong core
Definitions, 42 Mins - Tones & tightens the full body
Cardio Max, 26 Mins - Sweat-inducing, calorie burner
XTFMAX Arms, 38 Mins - Sculpted biceps, triceps & shoulders
XTFMAX Legs, 46 Mins - Strong, toned legs & glutes
Chest & Back, 39 Mins - Toned & chiseled upper body
Long & Lean, 37 Mins - Strengthen & lengthen muscles
XTFMAX Stretch, 28 Mins - Muscle recovery & relaxation
XTFMAX Abs, 24 Mins - Sexy and toned the midsection
Total Body Blitz, 26 Mins - Full body shredding and toning
Use the included training guide to help plan and schedule your workouts.
The most important aspect of any fitness program is nutrition. We have provided a completely comprehensive guide to aid your meal planning and recipes to help you plan your individual meals.
Stay motivated by posting your "BEFORE" photo and tracking your progress with the wall calendar!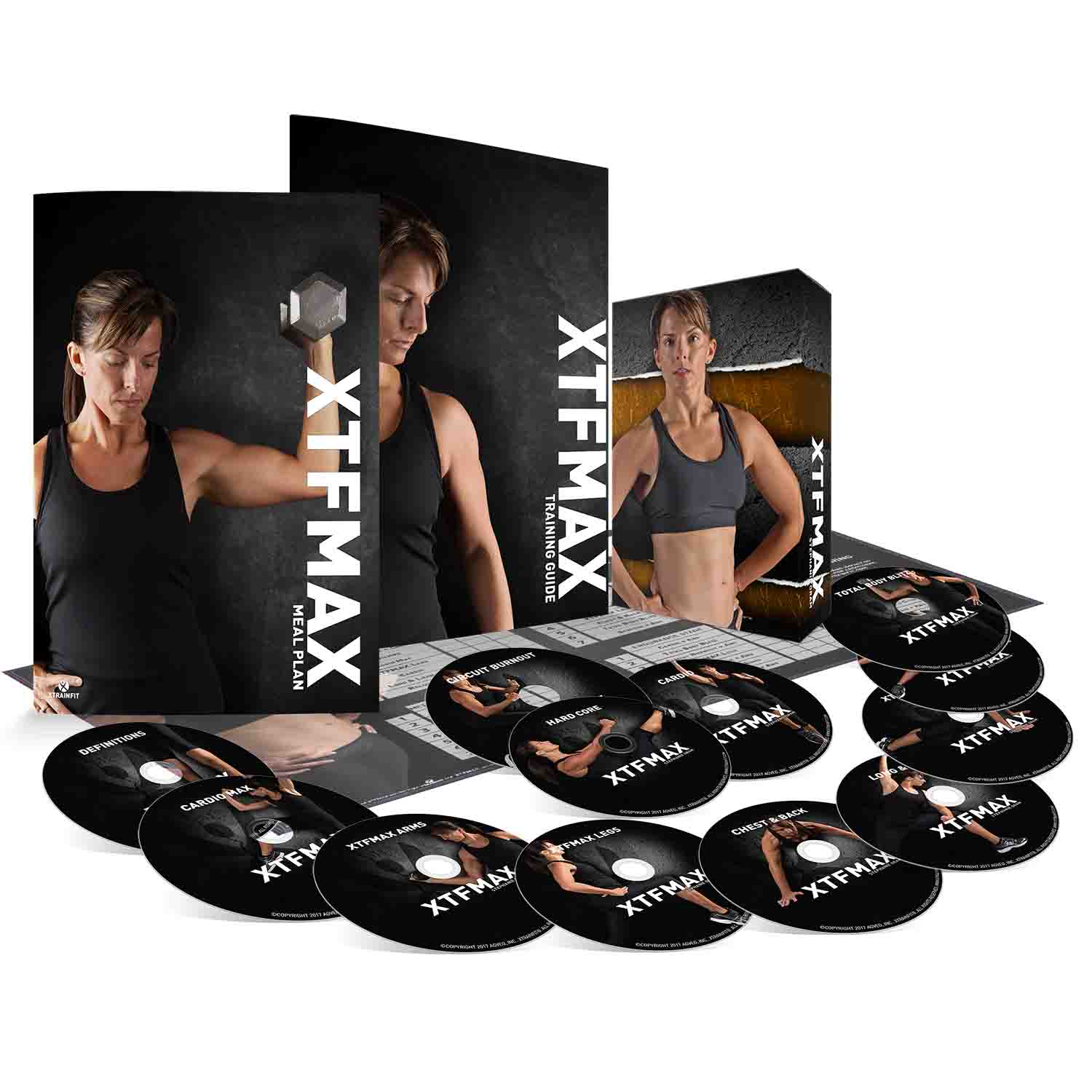 XTFMAX
Sale price

$ 29.99
Regular price

$ 49.98
(/)